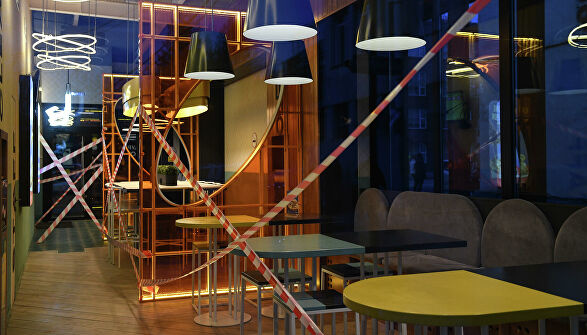 Govt clarifies what is allowed and what is banned during Christmas lockdown
The Cabinet of Ministers has clarified which strengthened quarantine restrictions are in effect from January 8 to 24, and what is allowed and what is prohibited during this period, in particular, in trade.
The government recalled that the relevant resolution "On the introduction of quarantine to prevent the spread of acute respiratory disease COVID-19 caused by coronavirus SARS-CoV-2 in Ukraine" was adopted at a meeting of the Cabinet of Ministers on December 9.
"The decision was made in order to prevent the deployment of a new powerful wave of morbidity, which may occur, including after the New Year and Christmas holidays," the report reads.
According to the adopted document, from January 8 to January 24, 2021, cafes, restaurants and bars will operate for takeout and delivery only.
"It is prohibited to receive visitors by business entities that carry out activities in the field of trade and consumer services to the population, except for the following: trade in food products, medicines, medical products, hygiene products, household chemicals, communications equipment, print media, veterinary medicines, animal feed, seeds, and plant protection products in retail stores, at least 60 percent of which are intended for the sale of such goods. Trade in other groups of goods is possible only when implementing targeted delivery of orders," the Cabinet noted.
Trade in fuel is also allowed.
During the lockdown period, financial services can be provided, the operation of financial institutions and activities for the collection and transportation of currency values are allowed. In addition, the work of post offices, medical institutions, veterinary hospitals, gas stations without food zones, car repair shops, beauty salons and hairdressing salons by appointment is allowed.
Cinemas, fitness centers, gyms, swimming pools, and theaters will be closed.
Moreover, educational institutions will not work, except for kindergartens. Any public, entertainment, sports and social events, concerts will not be held. Non-food markets will be closed as well.
At the same time, public transport will operate as usual.
As Ukrinform reported, the Cabinet of Ministers introduced tougher anti-epidemic measures on the territory of Ukraine from January 8 to 24, 2021. The government also extended the orange level quarantine until February 28, 2021.
ish