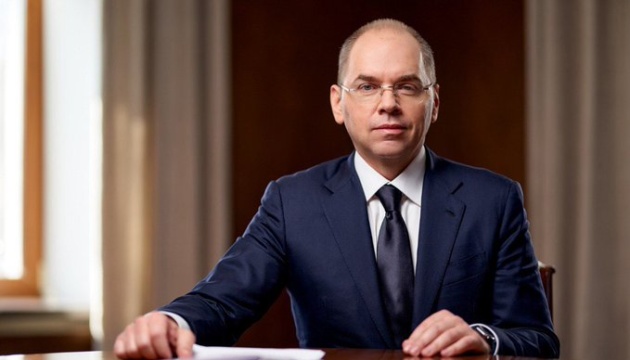 Health Ministry against lifting January lockdown – Stepanov
The Health Ministry does not support lifting or postponing the January lockdown in Ukraine.
Health Minister Maksym Stepanov stated this at a briefing on January 6, Ukrinform reports.
"The Health Ministry is against the postponement of the quarantine, against its cancellation. I want to remind you that we have recorded about 5,000-6,000, almost 7,000 [daily] COVID-19 cases during the holidays. About 200 people die from this disease every day. Currently, more than 23,000 people are in hospitals, they need appropriate treatment in hospitals. More than 10% are seriously ill, and in general, the number of seriously ill patients is growing," Stepanov said.
He recalled that the government had announced in advance about the introduction of tough quarantine restrictions from January 8 to January 24, 2021.
In addition, according to epidemiologists, the number of COVID-19 patients is expected to grow after the New Year and Christmas holidays.
As reported by Ukrinform, a total of 1,090,496 coronavirus cases were recorded in Ukraine on January 6, including 6,911 new COVID-19 cases registered in the past 24 hours. During the entire period of the pandemic, Ukraine has recorded 761,898 recoveries and 19,357 deaths related to COVID-19.
iy