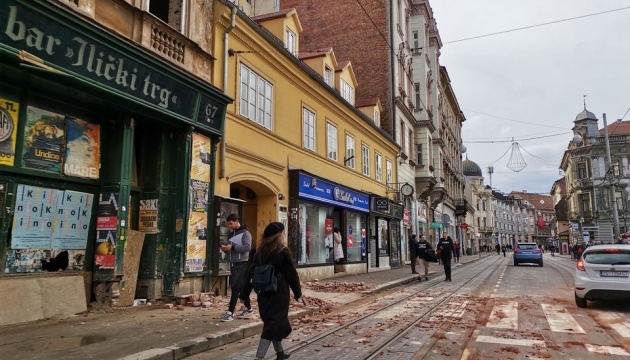 No Ukrainians among victims of Croatia earthquake – ambassador
There are no Ukrainian citizens among the victims of a powerful earthquake that hit Croatia on Tuesday, Ukrainian Ambassador to Croatia Vasyl Kyrylych has said.
"According to preliminary information, there are no Ukrainians among the victims of an earthquake that struck Petrinja, Croatia," the ambassador wrote on Twitter.
At least seven people were killed and dozens were injured after a powerful 6.4 magnitude earthquake struck central Croatia on Tuesday, December 29.
The quake, which struck just after noon local time about 30 miles southeast of the capital Zagreb, could be felt across the Balkans. It is the largest quake to hit Croatia this year, according to the European-Mediterranean Seismological Centre.
ish