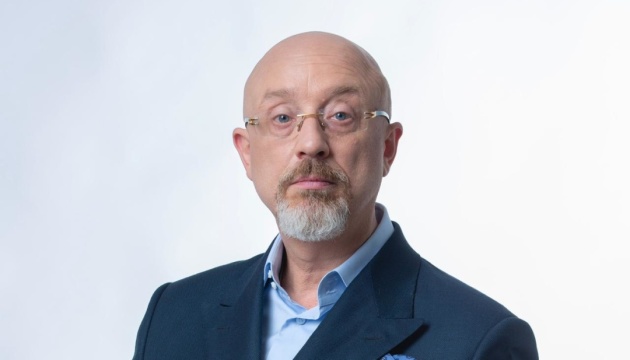 Russia will not vaccinate residents of occupied Donbas against COVID-19 - Reznikov
Russia is unlikely to vaccinate residents of the temporarily occupied territories of Donetsk and Luhansk regions against COVID-19, while the Ukrainian government is ready to deal with this issue. However, citizens must have access to Ukrainian-controlled territories blocked by the occupation administration.
According to Ukrinform, Ukraine's Deputy Prime Minister and Minister for Reintegration of the Temporarily Occupied Territories Oleksiy Reznikov said this in an interview with UA:Pershyi, when asked about vaccination of Ukrainian citizens living in the temporarily occupied territory of Donetsk and Luhansk regions.
"Our observations make it clear that Russia treats these territories as temporarily occupied. They do not see them as in need of development, attention. Equipment is taken out from there, production facilities are destroyed, and mines from which water is not pumped out are closed. The issue is at the level of an ecological catastrophe. Therefore, I do not think that they will care about the population. People living in the temporarily occupied territories are strange to them. From a pragmatic point of view, even in a situation of severe epidemiological situation, they will simply close the border, and that's it," Reznikov said.
At the same time, he noted that the Ukrainian government may offer people vaccinations in the government-controlled area, but people should be able to enter the area.
"If the occupation regimes continue to block [entry and exit checkpoints], people will not be able to get here. We will discuss humanitarian vaccination with international organizations. But we need to think about which category of citizens held hostage by the occupying power should be vaccinated first. Probably these should also be doctors. The elderly are also in the first place. It is not a problem to calculate them, they are in the registers. All of them - 272,000 - have electronic IDs, so communication with them is not a problem," he said.
At the same time, according to Reznikov, this issue has not been raised yet at the talks as part of the Trilateral Contact Group. Currently, two urgent issues are being considered there - the opening of two entry and exit checkpoints and the mutual release of detainees.
Reznikov also recalled that only two out of seven checkpoints are currently operating on the line of contact. "People are let through from the side of the temporarily occupied territories in only two places in Donbas - in Stanytsia Luhanska, Luhansk region (every day) and in Novotroitske, Donetsk region (only twice a week - on Mondays and Fridays). The occupation authorities have a rather strict regime. They decide themselves who they can let through and who they will not," he said.
op