President and First Lady receive Peace Light of Bethlehem
President of Ukraine Volodymyr Zelensky and First Lady Olena Zelenska met with representatives of scout organizations and received the Peace Light of Bethlehem from them.
As the President's press service informs, the participants of the National Scout Organization of Ukraine and the Association of Ukrainian Guides greeted the presidential couple and thanked them for the opportunity to meet.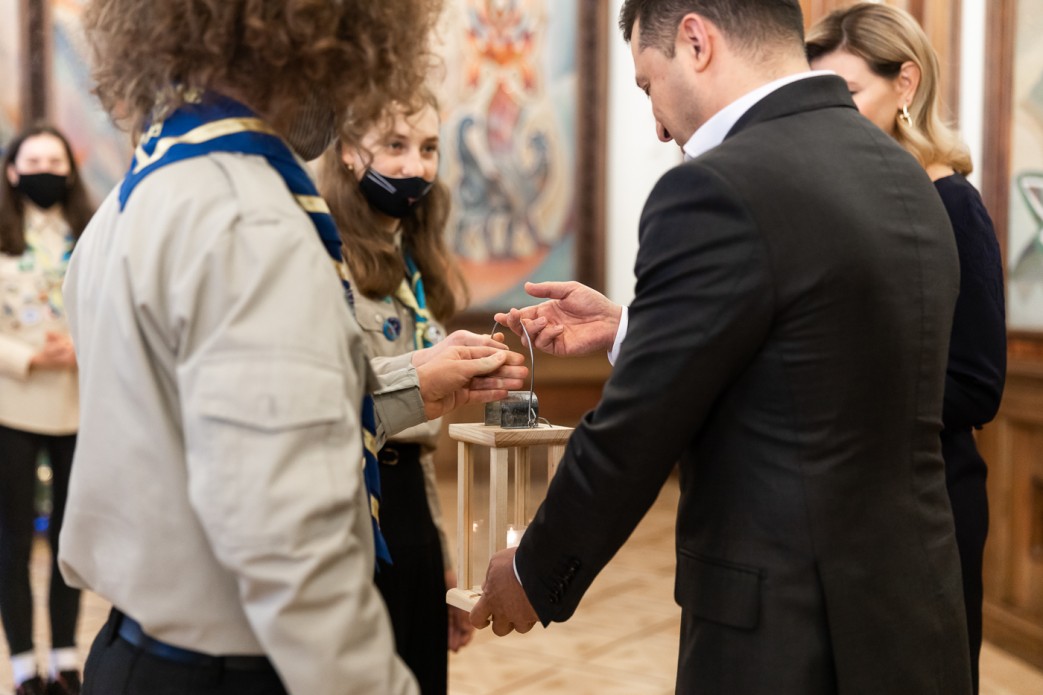 "The past year has become a challenge, but every scout has accepted it according to the scouting law, singing under any circumstances. And for all those who feel a certain despair, on the eve of Christmas holidays, we would like to remind you of one simple truth from founder of the scouting movement Robert Baden-Powell: "The darkest minute of the night comes just before dawn". So let this year be a minute before dawn, the light of which will fill every corner of our country with comfort, love and inspiration. And let this dawn begin with the Peace Light of Bethlehem, which has crossed borders and kilometers to reach Ukraine and is waiting for everyone in the Church of St. John the Theologian," representative of the National Scout Organization of Ukraine Natalia Strokan said.
Volodymyr Zelensky congratulated all the scouts and their families on the upcoming holidays and wished them peace.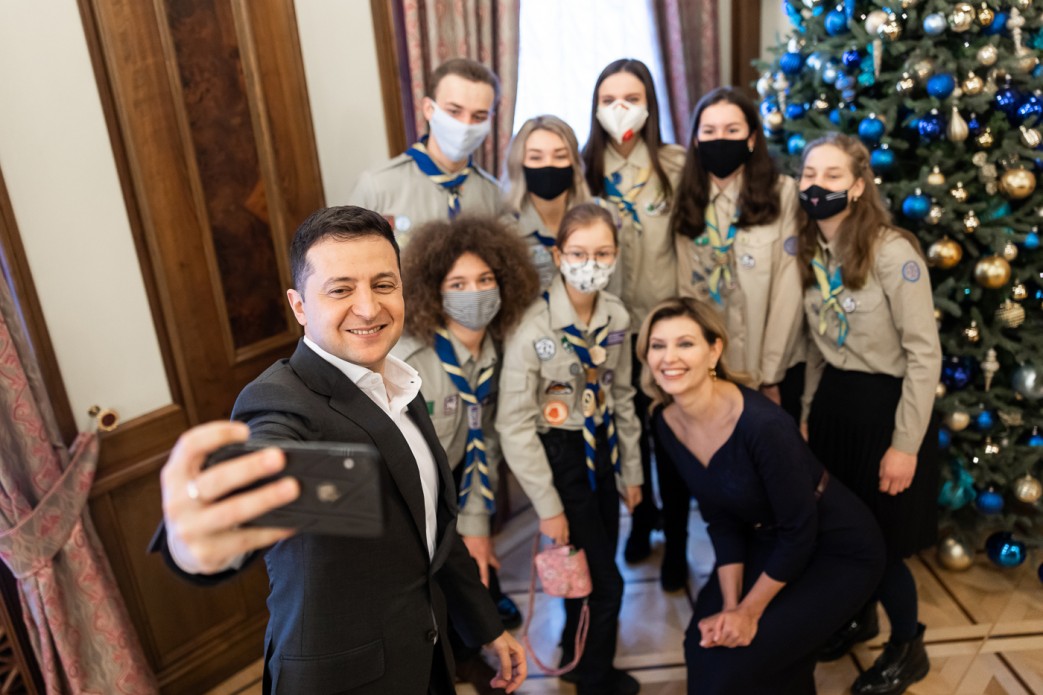 "I especially liked your words about the fact that it's always morning after dark. That is why we wish all of you and every Ukrainian a constant feeling of a bright, warm, important morning for all of us next year," the President emphasized.
The President's wife also congratulated the scouts on St. Nicholas Day, Christmas and New Year. Olena Zelenska asked the scouts to convey gratitude to their parents and educators for raising their children in the spirit of patriotism, love of life, their friends and families.
The President and his wife took photos with the participants of the meeting and presented memorable gifts to the scouts.
ol