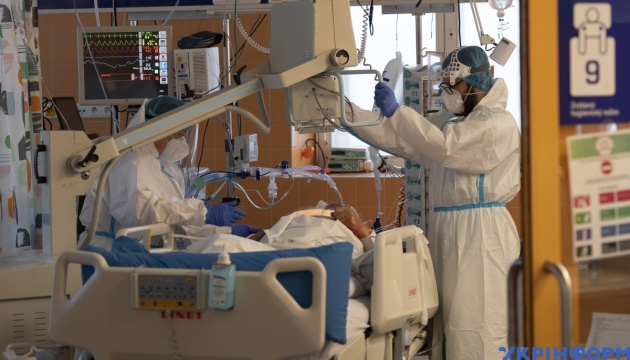 Ukraine reports 11,742 new COVID-19 cases
A total of 11,742 new coronavirus cases were recorded in Ukraine in the past 24 hours, bringing the total number of confirmed COVID-19 cases to 956,123.
"Some 11,742 new cases of the coronavirus disease (COVID-19) have been recorded in Ukraine as of December 19, 2020. In particular, 547 children and 481 health workers are among them," Health Minister Maksym Stepanov posted on Facebook.
As the minister noted, 213 deaths, 13,314 recoveries, 2,865 hospitalizations were recorded over the past day.
A total of 60,089 coronavirus tests, including 39,258 PCR (polymerase chain reaction) tests and 20,831 ELISA (enzyme-linked immunosorbent assay) tests, were performed in Ukraine in the past 24 hours.
Since the start of the pandemic in Ukraine, 574,536 people have recovered and 16,469 people died from COVID-19 in Ukraine.
Over the past day, the highest number of confirmed COVID-19 cases was registered in Kyiv city (1,364), Odesa region (1,161), Zaporizhzhia region (829), Kyiv region (827), and Dnipropetrovsk region (667).
ol