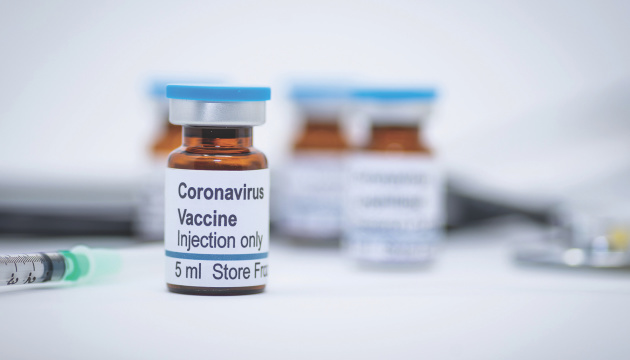 Ukraine expects to receive first batch of COVID-19 vaccine in February
Health Minister Maksym Stepanov has said that Ukraine expects to receive the first batch of the COVID-19 vaccine in the first quarter of 2021.
"We expect that we will receive the first vaccines as soon as in the first quarter of next year. We are trying to do everything so that the first doses be available in Ukraine in February," Stepanov said in an interview with Radio NV.
According to him, the Health Ministry has already discussed a strategy for storing coronavirus vaccines with some Ukrainian industrial enterprises that have refrigeration facilities, as some of vaccines, such as the Pfizer vaccine, must be stored at the ultra-cold temperature of - 80°C.
"We will be able to store about 1 million doses," Stepanov said.
According to the health minister, the first doses of the Pfizer vaccine will be given to those categories of the population that the Health Ministry can "control": medical workers, military personnel, workers of the education sector.
On December 16, a total of 919,704 COVID-19 cases were laboratory confirmed in Ukraine, including 10,622 new cases reported in the past 24 hours.
iy