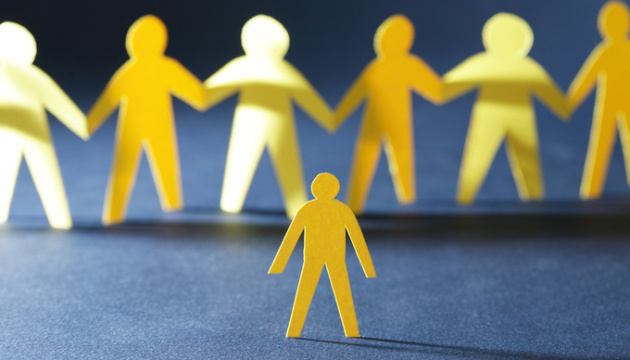 Almost half of Ukrainians think their rights violated
About half of Ukrainians believe that their rights have been violated, according to a poll entitled "What Ukrainians know and think about human rights: assessment of change 2016-2020" on the occasion of Human Rights Day
Human rights expert Volodymyr Yavorskyi presented the results of the poll during a videoconference on Thursday, December 10, according to an Ukrinform correspondent.
"About 40% say that violations did not occur, and some people could not answer. In terms of education, we see that about 50% who do not notice human rights violations are mostly people with secondary education. We have an assumption that people simply do not notice the violation of their rights because they do not know their rights. […] However, about 50% believe that their rights have been violated," Yavorskyi said.
At the same time, he said that compared to previous polls in 2016 and 2018, "the number of people who did not try to protect their rights has radically decreased."
"This is more than 15% compared to 2016. This is quite a big leap for those people who did not believe in human rights protection mechanisms at all," the expert said.
He also said that "the number of people trying to defend their rights is radically growing," although in most cases these attempts have been in vain.
According to the survey, respondents think the most effective way to protect human rights are appeals to the media - 23%, appeals to national courts – 21%, and appeals to the European Court of Human Rights – 20%.
A nationwide survey on human rights in Ukraine was conducted by the Ilko Kucheriv Democratic Initiatives Foundation and the Center for Political Sociology on October 6-19, 2020 for the United Nations Development Program in Ukraine in cooperation with the ZMINA Human Rights Center.
A total of 2,002 respondents were interviewed face-to-face in all regions of Ukrane, except for areas not controlled by the Ukrainian government. The poll's margin of error does not exceed 2.2%. The data are presented in comparison with similar studies conducted in 2016 and 2018.
op