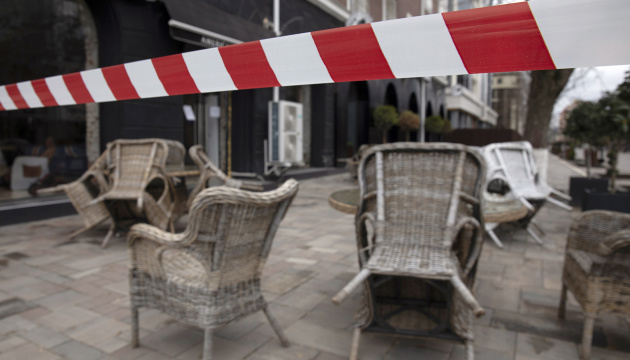 Coronavirus quarantine restrictions extended in Ukraine until the end of winter
The Cabinet of Ministers extended the coronavirus quarantine restrictions in Ukraine until February 28, 2021.
The relevant resolution was adopted at the Cabinet's meeting on December 9.
As reported, strict quarantine measures were imposed for two months in Ukraine in mid-March. The first stage of easing quarantine restrictions began on May 11. Subsequently, the Cabinet of Ministers introduced adaptive quarantine in Ukraine, i.e. restrictive measures were gradually eased depending on the epidemiological situation in each region.
On November 11, the Government approved the waiver of adaptive quarantine, deciding to impose nationwide quarantine with restrictions that had been applied at the orange level of COVID-19 prevalence.
The Government also introduced a weekend quarantine that lasted until November 30.
On Wednesday, December 9, the Cabinet of Ministers decided to strengthen quarantine measures in Ukraine. They will be in effect on January 8-24.
As of December 9, 12,585 new coronavirus cases have been recorded in Ukraine in the past 24 hours, bringing the total number of confirmed COVID-19 cases to 845,343.
ol