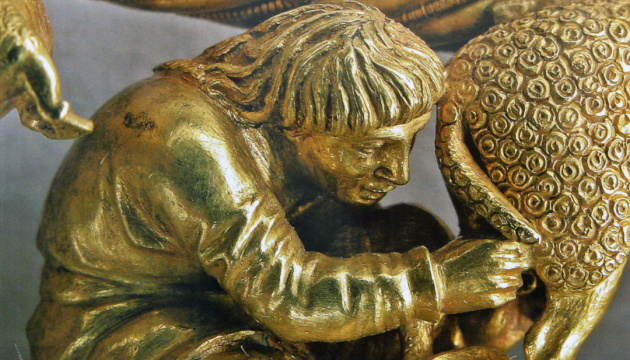 Amsterdam Court of Appeal appoints new judge in Scythian gold case
The Amsterdam Court of Appeal has appointed a new judge in the Scythian gold case.
The announcement was released by the Court's press service, an Ukrinform correspondent in The Hague reports.
According to the press release, the Court informed all parties about the appointment of a new judge and invited them to submit in writing their proposals for further consideration of the case.
As the Crimea.Realities portal reports with reference to foreign media, the name of the appointed judge is Gerard Lewin.
As reported, on October 28, 2020, the Amsterdam Court of Appeal granted Ukraine's motion to disqualify a judge in the Scythian gold case due to confirmation of the presiding judge's link with the lawyers of Crimean museums which could indicate his bias.
The proceedings on the merits were adjourned pending the ruling on disqualification.
In particular, according to the Ministry of Justice of Ukraine, the presiding judge of the Amsterdam Court of Appeal for several years had represented the interests of the Russian company Promneftstroy in the case against OJSC Yukos Oil Company, i.e. actually defended the interests of the Russian Federation in the case in favor of Promneftstroy. The judge represented Promneftstroy in close cooperation with lawyers representing Crimean museums in the Scythian gold case.
The collection of Scythian gold had been delivered to the Allard Pearson Museum in Amsterdam as part of the exhibition entitled "Crimea – the Gold and Secrets of the Black Sea" prior to the illegal annexation of Crimea by the Russian Federation.
On 14 December 2016, the Amsterdam District Court ruled that the exhibits of the Crimean museums had to be returned to Ukraine. The judgment was delivered pursuant to the UNESCO convention, according to which the art treasures should be returned to a sovereign state, which provided them for a temporary exhibition.
On 28 March 2017, the Amsterdam Court of Appeal received an appeal against the ruling from the representatives of Crimean museums.
Currently, the Scythian gold collection is kept in the Allard Pearson Museum in Amsterdam.
ol