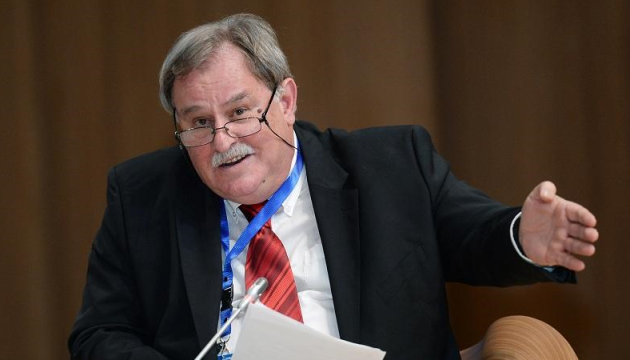 Farewell ceremony held for Bulgarian news agency chief, Ukraine's friend Maxim Minchev
A farewell ceremony is being held outside the building of the Bulgarian news agency BTA in Sofia for BTA chief and prominent Bulgarian journalist Maxim Minchev, who died from the coronavirus at the age of 67 on November 15, according to Ukrinform.
For many years as the head of BTA, he was a reliable partner for many news agencies around the world, including Ukrinform.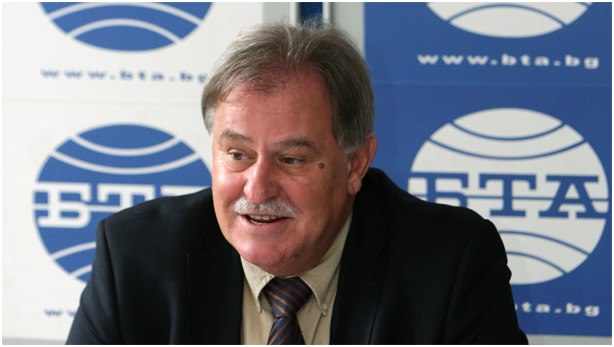 Minchev had a lot in common with Ukraine - he received a journalism education in Lviv (1972-1976) and he was married to a Ukrainian woman.
Ukrinform extends its deepest condolences to the BTA team: "Maxim Minchev is a great Bulgarian who has made a significant contribution to shaping the image of Bulgaria on the world information stage. Thanks to his professionalism, broad outlook and personal charisma, he managed to build bridges of mutual understanding and information cooperation both between Eastern and Western Europe and between different continents. That is why he was elected both the head of the regional associations of news agencies and the secretary general of the News Agencies World Congress. For Ukrinform, Maxim Minchev has always been not just a partner, but a true friend. He had a lot in common with Ukraine: he loved, understood and supported it. And that is why it is as painful a loss for us as it is for BTA. As for you, he will forever remain in our hearts! We share the grief of Maxim Minchev's family, first of all, his wife Natalia, and we ask you to convey our deepest condolences to them. In Ukraine and in other countries of the world there are those for whom Maxim will remain a Great Man and a Great Friend!"
Minchev headed the Bulgarian news agency BTA from 2003. In the mid-2000s, he started the annual world forums of Bulgarian media outlets that were held in different countries. He worked as deputy director of Bulgarian National Radio (1989-1998), editor and host of Radio Free Europe (1991-2000), a number of Bulgarian print media. He is the author of many interviews with world leaders, as well as 12 books.
Between 1991 and 2003, he was a board member and information director of the influential Bulgarian NGO Atlantic Club of Bulgaria, which played an important role in promoting Bulgaria's membership of NATO that was received in 2004.
Condolences on Minchev's untimely death were expressed by the president and prime minister of Bulgaria, other Bulgarian politicians and public figures, heads of the world's leading news agencies, and professional associations.
op