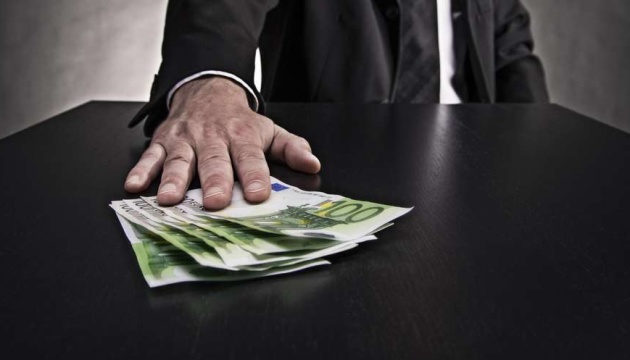 Over 33,600 people convicted of corruption in Ukraine - NACP
More than 33,600 people have been convicted of corruption in Ukraine, according to the single state register of persons who have committed corruption or corruption-related offenses, the National Agency on Corruption Prevention (NACP) has reported on its Facebook page.
"Currently, more than 33,600 people have been included in the register: almost 21,000 of them have been brought to administrative liability, and another 12,000 have been brought to criminal liability," the NACP said.
Among the officials who were included in the register of corrupt persons in 2020 are Hennadii Bobov, a people's deputy of Ukraine of the eighth convocation (the submission of deliberately inaccurate data in an asset declaration or the intentional failure to submit the declaration), Volodymyr Shumilin, Deputy Minister of Culture, Youth and Sports of Ukraine (the failure to report or untimely notification of significant changes in property status), Oleksandr Chernenko, a people's deputy of the eighth convocation (abuse of power or office), Oleksandr Matiushenko, prosecutor of the Cherkasy Regional Prosecutor's Office (a request for a bribe), etc.
"Getting on this register is a threat to a person's reputation. In addition, according to the law 'On Civil Service,' a person's surname on the register means that he or she cannot enter public office for three years from the date of entry into force of the relevant court decision. Those who are on the register will not be able to work in the police and the prosecutor's office. If a legal entity is entered in the register of corrupt persons, such an entity will be denied the procurement procedure and the tender offer will be rejected," the NACP said.
The register of corrupt persons is a portal where there is information about all individuals and legal entities that have committed corruption and corruption-related offenses. The data are included in the register on the basis of court decisions received by the NACP or on the basis of disciplinary orders.
The NACP has been administering the register since February 2019. The register was previously administered by the Ministry of Justice of Ukraine.
op