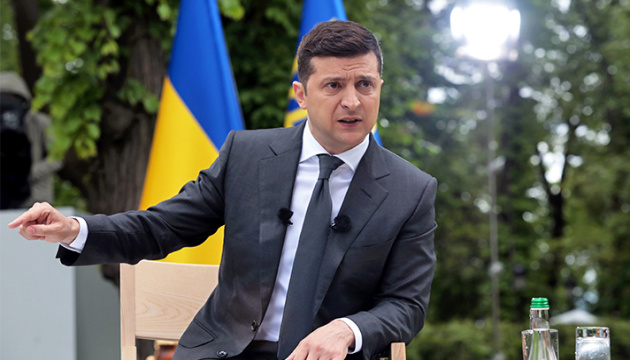 Third of Ukrainians ready to support Zelensky in presidential election
A third of Ukrainians would vote for Volodymyr Zelensky if the presidential election took place in late October, according to a survey conducted by the Kyiv International Institute of Sociology (KIIS).
KIIS Deputy Director Anton Hrushetskyi announced the results of the poll at a press conference on Wednesday, November 11.
"If these candidates had taken part in the presidential election at the end of October, Volodymyr Zelensky would have received the relatively largest number of votes - 33% of those who are going to vote and have decided on their choice. In second place is Petro Poroshenko, with 17%. Behind him are Yulia Tymoshenko - 11%, Yuriy Boiko - 10.5%, Ihor Smeshko - 9.5%, and Viktor Medvedchuk - 9%," he said.
The survey was conducted between October 17 and October 24, 2020, via CATI (computer-assisted telephone interviewing) based on a random sample of mobile phone numbers.
The sample is representative of the adult population (18 years and older) of Ukraine. The sample does not include territories that are temporarily not controlled by the Ukrainian authorities - the Autonomous Republic of Crimea, some districts of Donetsk and Luhansk regions. Some 1,502 interviews were conducted during the survey. The poll's margin of error (with a probability of 0.95 and without taking into account the design effect) does not exceed 2.6% for figures close to 50%, 2.2% for figures close to 25%, 1.7% for figures close to 10%, and 1.1% for figures close to 5%.
op