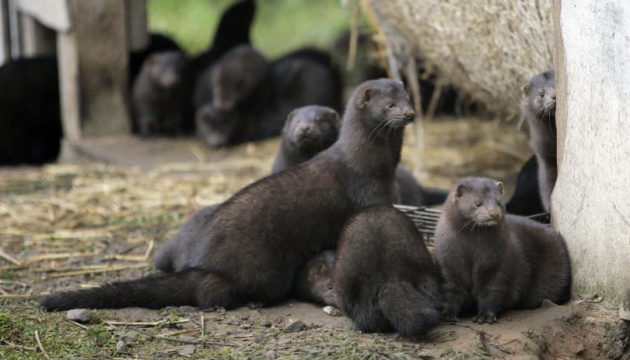 Ukrainian mink farms ready to vaccinate mink against coronavirus
Ukrainian mink farms are ready to vaccinate mink against the SARS-CoV-2 virus if the developers confirm the effectiveness of the drugs, the Ukrainian Fur Farmers Association (UFFA) has said on its Facebook page.
According to the report, preclinical trials of vaccines in Europe have already been conducted in ferrets and have given good results. Today, a number of vaccines are being tested on dogs and cats that are also susceptible to the COVID-19 virus. Research on mink farms will be conducted in the near future.
The association monitored the market and decided to participate in the vaccination of animals, the report said.
"Hopefully, the efforts of world veterinary science will help create a drug that will destroy the virus in farm and domestic animals. It is planned that the vaccination of mink will take place simultaneously with the vaccination of humans," the UFFA said.
It was reported earlier that U.S. company Pfizer and its German partner, BioNTech, had announced the completion of the third phase of clinical trials of the coronavirus vaccine that has shown an efficacy rate above 90%.
op