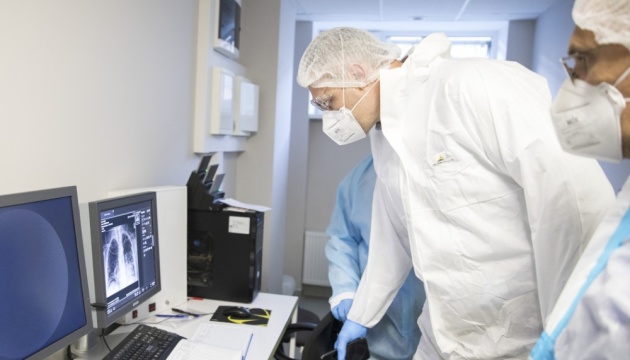 Kyiv reports 854 new coronavirus cases
Kyiv city has already reported 43,229 coronavirus cases, including 854 new cases recorded in past 24 hours.
"COVID-19 rate in the capital has not decreased. Over the past day, 854 new coronavirus cases were recorded. Eleven people died. In total, coronavirus claimed the lives of 852 Kyiv residents. As of today, Kyiv city has 43,229 laboratory-confirmed coronavirus cases," Mayor Vitali Klitschko posted on Telegram.
In particular, 494 women aged 18-84 years, 17 girls aged 19 days -17 years, 323 men aged 18-84 years, 20 boys aged 2 days-17 years were tested positive. Thirty-four health workers contracted coronavirus over the past day.
Eighty-six patients were hospitalized in the past 24 hours.
Since the start of the pandemic, 16,380 Kyiv residents recovered from coronavirus, including 1,162 people over the past day.
As of November 7, Ukraine has reported 450,934 COVID-19 cases, including 10,746 new coronavirus cases recorded in past 24 hours.
ol