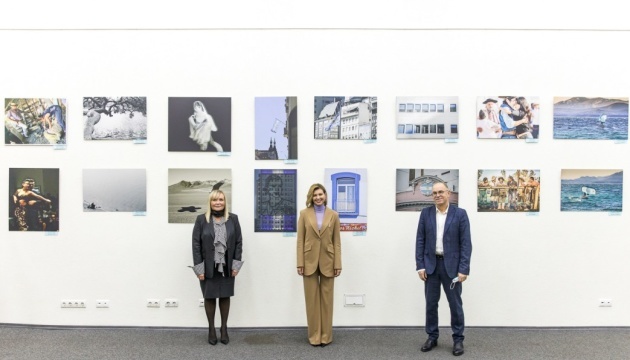 First Lady attends exhibition of Argentinian fine art photographers at Ukrinform
First Lady Olena Zelenska has attended the exhibition of works by Argentinian fine art photographers "Argentina through the eyes of women artists."
As the President's press service informs, Olena Zelenska attended the exhibition at the invitation of Ambassador of Argentina to Ukraine Elena Leticia Teresa Mikusinski.
The exhibition was organized by the Embassy of Argentina in Ukraine together with the Ukrinform news agency.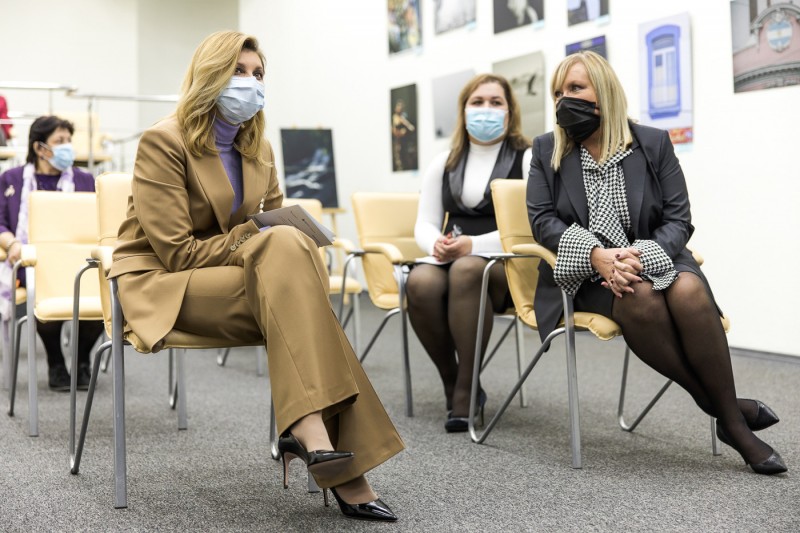 As noted, the exhibition presents works by Gisela Ajzensztat, Stephanie Ferrón, Celine Frers, Eve Grynberg, Nora Iniesta, Zulema Maza, Patricia Parodi and Graziella Riou. The artists use different techniques, creative styles, personal experiences and emotions during the shooting to share their views on Argentina, reflecting it in faces, landscapes, colors.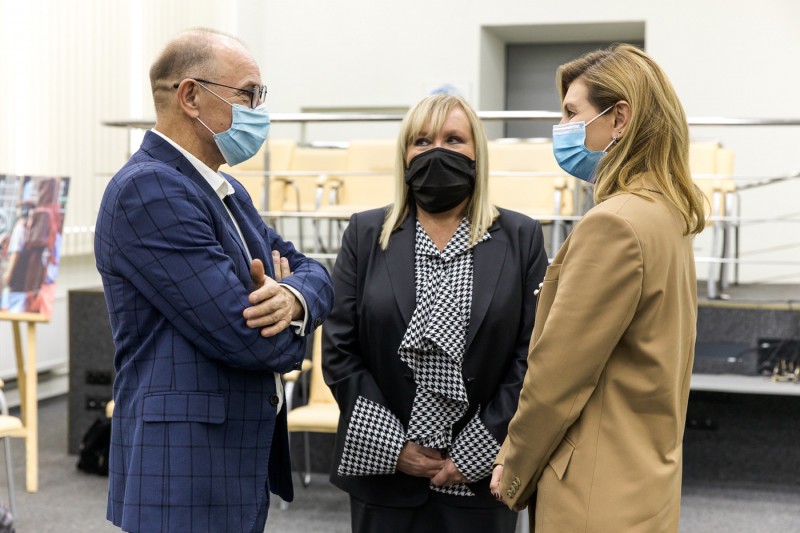 "Olena Zelenska not only looked at paintings of Argentinian photographers but also got acquainted with the artists via their video addresses," the President's Office informs.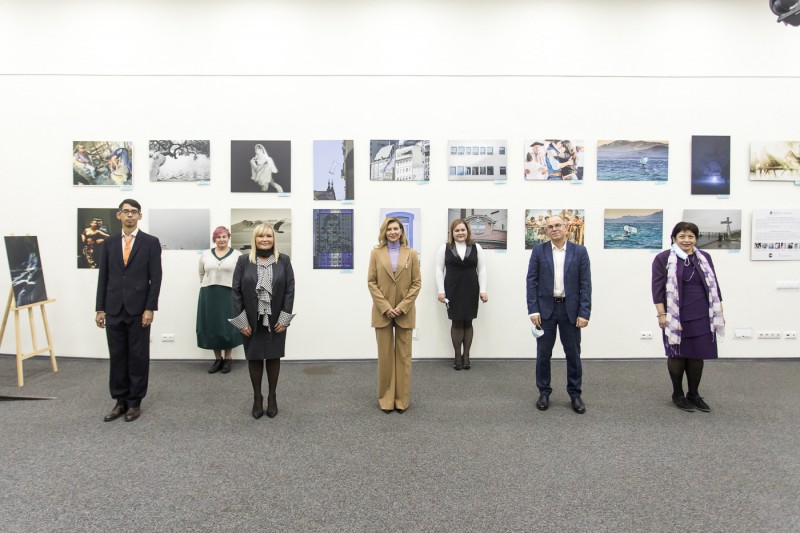 The exhibition will be open to the public at the Ukrainian National News Agency Ukrinform until November 11.
Photo credit: press service of the President's Office
ol