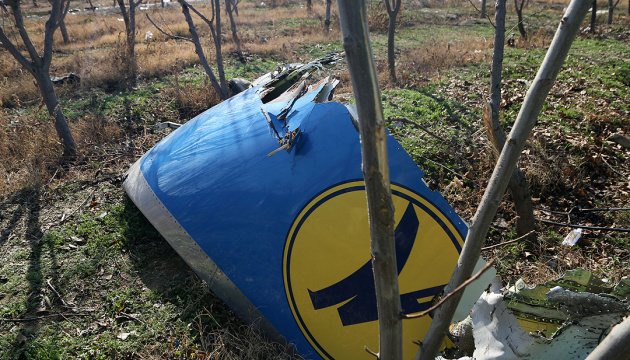 UIA plane crash: Kuleba takes part in virtual meeting of international coordination and response group
The International Coordination and Response Group for the victims of Flight PS752 with the participation of the ministers of foreign affairs of Afghanistan, Canada, Sweden, Ukraine, and the United Kingdom held a virtual meeting on October 27.
"The Coordination Group re-committed to remaining united, and to working together to achieve objectives of transparency, justice, accountability, and reparations in order to help families get the answers they deserve and find comfort," the press service of the Ministry of Foreign Affairs of Ukraine informs.
As noted, the ministers discussed progress made on the investigations and securing accountability and justice for the victims of the downing.
The Coordination Group continues to call on Iran to conduct an independent and comprehensive investigation into the causes and contributing factors that led to the downing in accordance with the standards and recommended practices set out under Annex 13 to the Convention on International Civil Aviation.
"The Coordination Group will continue to seek accountability for those responsible by urging to conduct a full and transparent criminal investigation and impartial judicial proceedings in order to obtain justice for the victims of this tragedy," the statement reads.
On January 8, 2020, Ukraine International Airlines Flight PS752 was shot down near Tehran by an Iranian surface-to-air missile, killing 176 people, including nine crew members (all Ukrainians) and 167 passengers (citizens of Ukraine, Iran, Canada, Sweden, Afghanistan, Germany, and the UK).
On July 18, France's Civil Aviation Safety Investigation Authority received Flight PS752's recorders from Iran. Ukraine's Deputy Prosecutor General Yevhenii Yenin said later that the transcript from Flight PS752's recorders had confirmed illegal interference with the plane.
Negotiations on compensation for the downing of Flight PS752 took place in Kyiv on July 30 with the participation of the Iranian delegation.
The second round of talks with the Iranian side took place on October 19-20.
ol