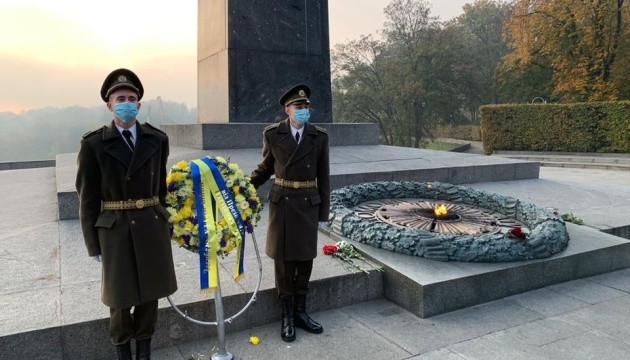 President Zelensky commemorates World War II victims
On the 76th anniversary of the expulsion of Nazi invaders from Ukraine, President Volodymyr Zelensky commemorated World War II victims.
"Ukraine will always remember those who gave their lives liberating our land from invaders. Ukrainians paid an extremely high price for peace, and the highest respect for those fallen is our devotion to the preservation of peace," the Head of State said, the Office of the President informs.
It is noted that a wreath was laid on behalf of the President of Ukraine to the grave of the Unknown Soldier in the Park of Eternal Glory in Kyiv.
The Day of Liberation of Ukraine from Nazi Invaders is marked annually on October 28.
28 October 1944, the troops of Nazi Germany and its allies were finally expelled from the present-day territory of Ukraine.
ol