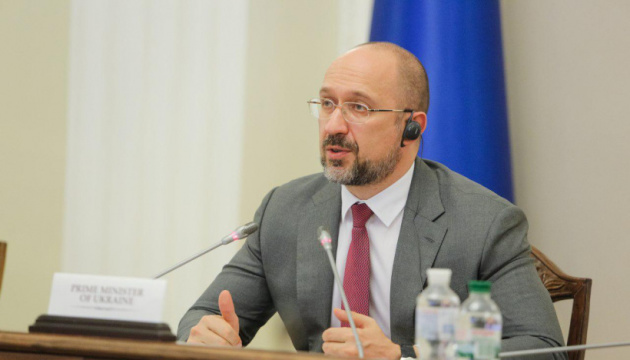 PM Shmyhal calls on regions to submit proposals for deployment of mobile hospitals
Prime Minister Denys Shmyhal has called on the regions to submit proposals for the deployment of mobile hospitals to treat COVID-19 patients.
"It's time to approve a decision on the re-profiling of hospitals. Submit your proposals for the deployment of mobile hospitals and calculations on how bed availability could be expanded. A subvention has already been transferred, and 80% of hospital beds must be supplied with oxygen by the end of the month," the prime minister stated during a conference call with the heads of regions dedicated to the situation with COVID-19 spread in Ukraine.
Shmyhal noted that according to data provided by the National Security and Defense Council, there may be a significant increase in COVID-19 cases in Lviv region in coming weeks. The prime minister called on regional governors to switch from supervisory control to active action.
In addition, the prime minister instructed the heads of Odesa, Kharkiv, Donetsk, Lviv Regional State Administrations and Kyiv City State Administration to hold regular meetings of the Technogenic and Environmental Safety and Emergencies Commissions together with local governments.
As reported by Ukrinform, some 315,826 COVID-19 cases were confirmed in Ukraine as of October 21, including 6,719 new cases recorded during the previous day.
iy