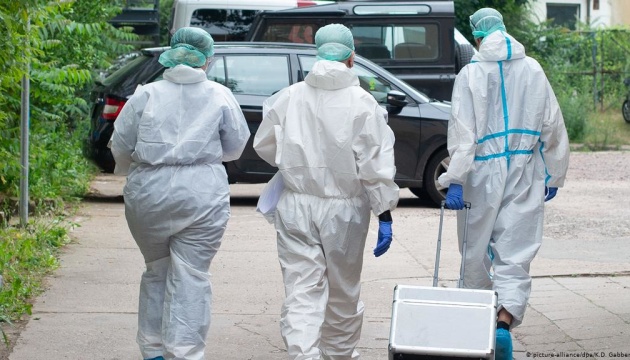 Health Ministry, World Bank representatives discuss cooperation to fight COVID-19
Health Minister of Ukraine Maksym Stepanov held an online meeting with representatives of the World Bank to discuss strategic directions of cooperation to tackle the coronavirus pandemic.
The press service of the Health Ministry wrote about this on its Facebook page.
"The Health Ministry has two priority directions in the fight against COVID-19 from the point of view of the healthcare system. The first is to ensure conducting of PCR testing as much as possible. Therefore, in addition to our large laboratories that we purchase, it is important to consider setting up laboratories for 200-250 PCR tests directly in hospitals. The second priority is a vaccine. We asked the World Bank to increase the amount of funds for Ukraine for purchasing vaccines, compared to the amount that previously was considered," Stepanov said.
The health minister has noted that there are clearly defined priority groups of the population that would get vaccines against the coronavirus disease first - the elderly, people with chronic diseases, groups of individuals who may be vulnerable to coronavirus.
Stepanov has also said he hopes that these two directions will become the basis for new strategic projects between the Health Ministry and the World Bank.
In turn, Arup Banerji, World Bank Regional Country Director for Eastern Europe (Belarus, Moldova and Ukraine), thanked Stepanov and his deputies for the meeting and new opportunities for cooperation: "We will work closely with the ministry's team to provide all the resources needed to implement these tasks".
iy