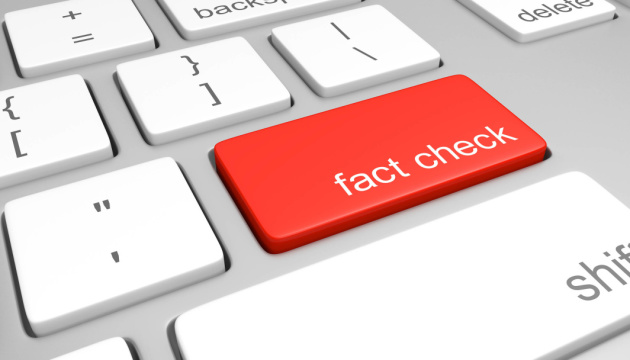 Fact-checkers – detectives from journalism
Exposing manipulations and fakes is no less important today than investigating crimes
Over the past two weeks, Ukrinform and the leading German news agency dpa have held a series of webinars on detecting fakes in social networks for journalists and editors of Ukrainian media outlets. One of the workshop speakers, dpa fact-checker Stefan Voss, compares the process of verifying content – texts, photos, videos – with the work of a detective: you need to determine all suspicious details, investigate them using your logic and technical tools, and collect evidence that allows you to draw an unambiguous conclusion about whether particular content is true or not.
The purpose of the webinars was to discuss with representatives of Ukrainian media outlets digital research, in particular the basic rules for verifying materials on the Internet and a set of tools that can be applied quickly in their daily work. At the same time, the training sessions allowed the participants to get an idea of how things are going with fact-checking in the world, why the demand for verification will only increase and why it is desirable to have at least one employee in the editorial office of each media outlet who would be well versed in the methodology of checking news content.
The fact-checking skills can be attributed to those that are necessary to a greater extent for the work of the media. At the same time, understanding the basics of verification will be useful to everyone who, for professional reasons or personal preferences, often uses information from social media that have an increasing impact on the real life of their users. It is not for nothing that films on this topic are increasingly being produced in the United States. For example, the Netflix documentary "The Social Dilemma" premiered about a month ago; and even before that, HBO released its documentary "After the Truth: Disinformation and the Cost of Fake News."
DO FAKES DIFFER IN DIFFERENT COUNTRIES?
The coronavirus pandemic has shown that consuming fake news may cost health and, in some cases, the lives of people who rely on unverified treatment recommendations or are led by conspiracy theories claiming that COVID-19 does not exist. The coronavirus has become one of the most popular topics for the dissemination of fakes and manipulative information through social networks in all countries around the world. Prior to that, widespread fakes in different countries mainly had their own local characteristics. In Ukraine, according to StopFake expert Artem Laptiiev, the greatest number of fakes comes from Russia and they concern the illegally annexed Crimea and the occupied Donbas, the promotion of the narrative about Ukraine as a failed state. In Germany, according to dpa fact-checker Stefan Voss, manipulations were most often revealed in matters of migration, crime, and the environment.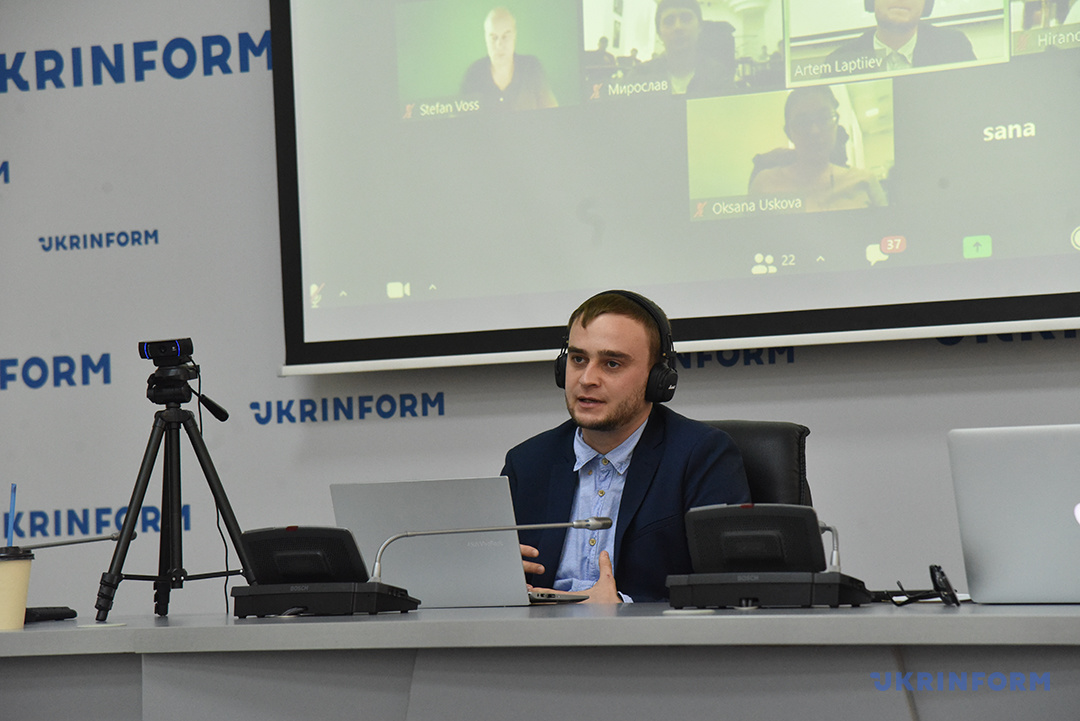 The main focus of fact-checkers lies on content that is distributed through social networks. The set of popular social networks may also differ depending on the country – and this will change over time with the emergence of new platforms or, as in the case of Ukraine, a ban on the use of Russian social networks.
In Ukraine, fakes come from the media too, which is due to the peculiarities of the country's information space. In particular, we have a lot of online news sites with a short history and only small editorial offices, in which there are sometimes no journalists at all. Most of the materials are not copyrighted, but borrowed or prepared from open Internet sources. Not to mention the so-called "trash websites." The media sphere in Germany is mainly represented by media outlets with a long-standing reputation. However, separate websites with a name that sounds similar to a well-known local media brand may also appear there for a short time.
In Ukraine, there is a large influence of Russian media outlets or media that are financed from the Russian capital. Russia Today and Sputnik are also present in Germany, but their influence on the overall information picture in the country is much lower, perhaps only on a certain segment of society that is associated with the post-Soviet space.
An experienced verification officer will be able to deal with content manipulation in another country, but it will take much longer for him or her to understand the details and general context. Therefore, a local fact-checker in most cases will cope with the task faster and better than a foreign one.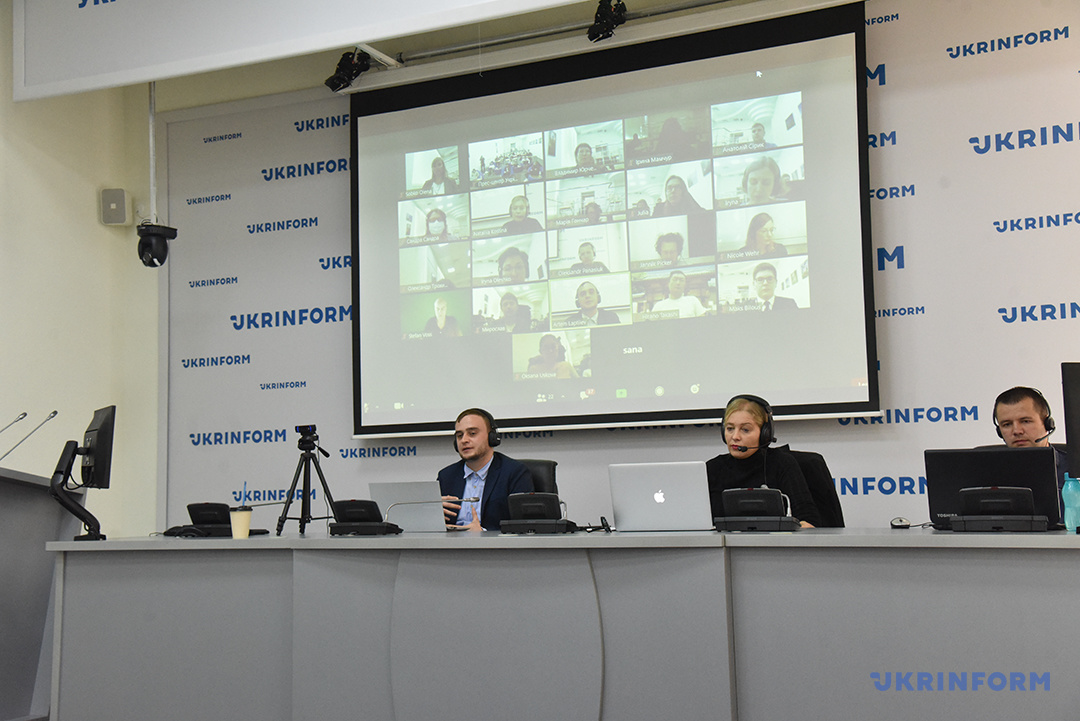 TYPES OF FACT-CHECKING TASKS
The tasks that a fact-checker solves can be divided into: those for which it is enough to be attentive and apply logical thinking (an analysis of details and everything that may give grounds for suspicion); those that require the use of special tools (reverse image search, Internet archives, etc.); those that demand inquiries about the content in question or consulting independent experts (usually academics in a specific field).
The time it takes to come to a conclusion on these types of tasks varies. According to the experience of dpa's fact-checking unit, on average one employee can prepare one fact check per day. Moreover, materials in this genre are read much more carefully than ordinary news stories. However, when it comes to verifying information for which you need to make one or several requests to an institution or a specific politician or involve scientific experts or technical specialists, then a fact check can take days. International practice shows that the secret services of some states or experienced hackers are often behind the fakes that are most difficult to detect.
The most complex skills (knowledge from the field of digital forensics) are required to expose so-called deepfakes. So far, the problem of deepfakes for Ukraine, as well as for Germany, is not acute. However, technologies for faking video content exist and are developing in the world. In this regard, fact-checkers are now looking into how this happens in the United States.
Today, most manipulations and fakes are easy enough to detect/expose with basic skills and tools. However, their number continues to grow with the emergence of new social networks the growth of users of social media content.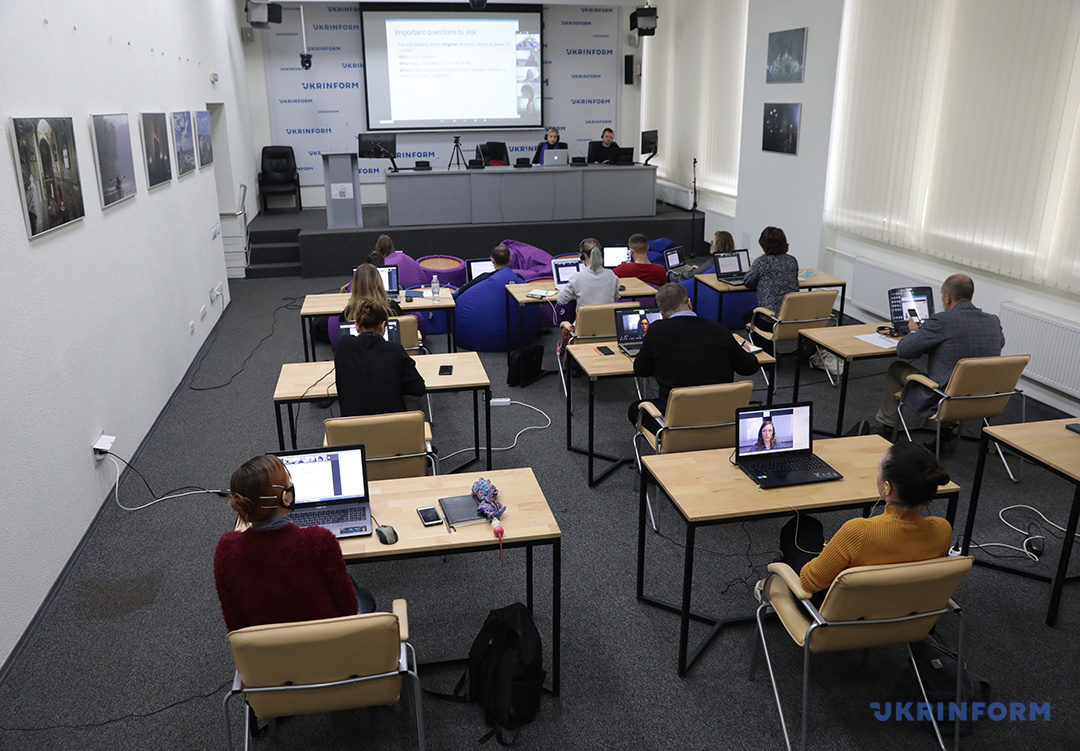 HOW FAKES ARE CHOSEN FOR REFUTATION?
The priority in the selection of suspicious content for analysis is given to materials that are important for society and have been widely spread on social media. However, sometimes the creators of fakes prefer quantity rather than quality. In particular, according to StopFake representative Artem Laptiiev, the number of new narratives in Russian propaganda does not grow; what they repeat are the old narratives and those that have already been analyzed.
One of the first steps in verifying textual information is determining whether the content being verified is a factual statement or someone's personal opinion, according to Stefan Voss. Fact-checkers do not work with opinions.
According to him, the most obvious sign of manipulative information on social networks is that it is spread with the aim of unsettling people or stirring up their anger.
One of the main dpa rules when preparing a fact check is not to repeat a false statement in the headline.
A typical fact check focuses on giving a condensed/short analysis of the relevant details. Therefore, experts Stefan Voss and Artem Laptiiev note that in a number of cases, an analytical or journalistic article will be more suitable to respond to the widespread dissemination of false information.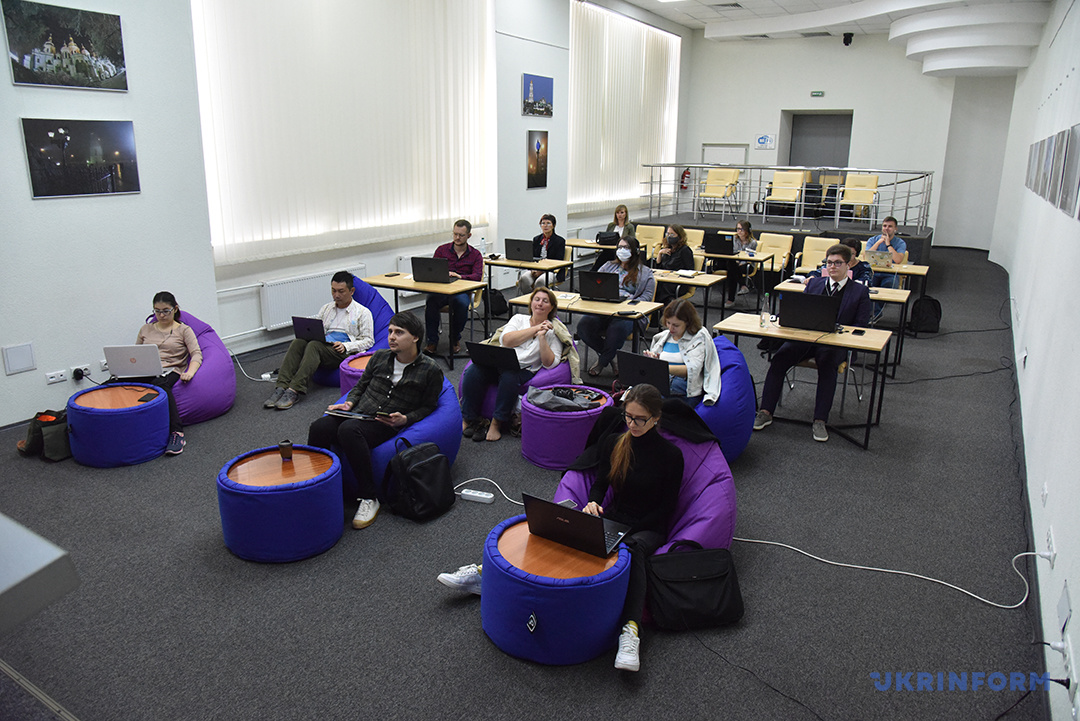 WHO IS A FACT CHECKER AND WHAT ARE THE MAIN PRINCIPLES OF VERIFICATION?
In short, a fact-checker is someone who not only knows the methods and tools, but also performs verification on a regular basis and adheres to the principle of impartiality.
The standards in this area are set by the International Fact-Checking Network (IFCN), created at the US-based Poynter Institute in 2015. Today it unites about a hundred organizations from more than 50 countries. One of the main conditions for the participants is that their editorial activities should not be under state or political control and influence. The IFCN adopted a code of five principles (commitment to non-partisanship and fairness; commitment to standards and transparency of sources; commitment to transparency of funding and organization; commitment to standards and transparency of methodology; and commitment to an open and honest corrections policy). When joining the International Fact-Checking Network, applicants are assessed according to 31 criteria for compliance with the said principles.
It is among the IFCN participants that such platforms as Facebook and Google are looking for verification partners. Also, participation in the network serves as a reliable basis for bilateral and multilateral cooperation between organizations from different countries.
The largest number of fact-checking organizations in the IFCN (from five to more than ten) is from India, the United States, France and the United Kingdom. Some of the world's largest news agencies – AP and Reuters (the United States), AFP (France), EFE (Spain) and dpa (Germany) – are represented in the IFCN by their fact-checking units.
In addition to dpa, there is one more participant from Germany in the International Fact-Checking Network: the non-profit organization Correctiv. Two organizations represent Ukraine in the IFCN: StopFake and VoxUkraine. Late in March this year, they became Facebook partners in our country.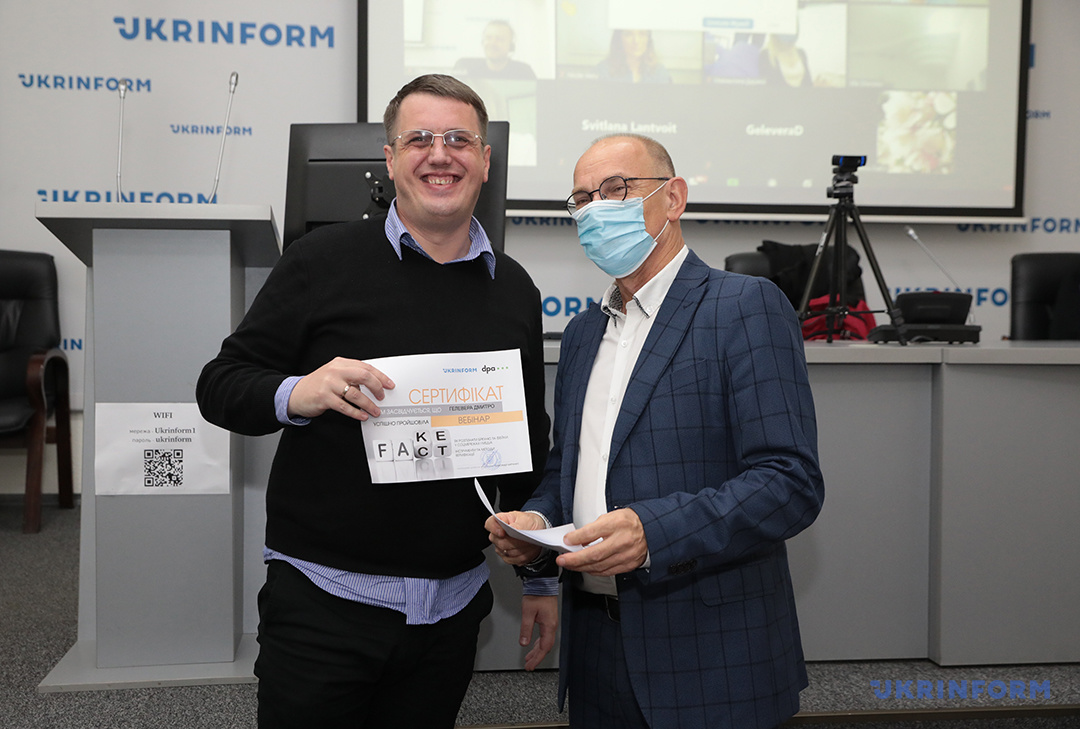 IFCN members must indicate on their website the methods they use to detect false information. Those who are interested in verification issues may also find it interesting to get acquainted with their approaches. Another leader in uniting the efforts of the international journalistic community in countering fakes is the nonprofit coalition First Draft that was founded in the United States in 2015 and is engaged in research projects and training programs.
Despite the already existing effective developments of international and national fact-checking organizations, many media outlets do not have employees (both Ukraine and Germany are an example) who would be professionally engaged in verification. The development of basic fact-checking skills for all journalists and editors does not completely solve the problem since, due to their main responsibilities, they do not always have time for complex tasks of recognizing fakes. Ideally, small editorial offices should have at least one fact-checker on staff and large media outlets should have a verification team. That is why, after the basic webinars, representatives of Ukrinform and dpa are discussing the possibility of organizing a workshop for Ukrainian journalists who want to become fact-checkers.
Nataliia Kostina, Ukrinform