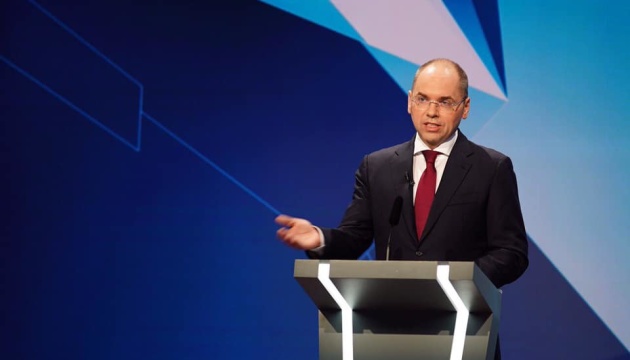 Ukraine cannot return to full coronavirus lockdown - Stepanov
Ukraine cannot go back into a full lockdown due to COVID-19, Health Minister Maksym Stepanov has said.
"We cannot now follow the path taken by some European countries, the path taken by Israel, which imposed a full 14-day lockdown due to an increase in the number of patients. This is done to break the disease transmission chain. There is no other [way]," Stepanov said at a briefing on Thursday, October 8.
He stressed that if the basic rules are not observed, the health care system may not withstand the load. At the same time, the introduction of strict restrictions will have a negative impact on the economy, Stepanov said.
"Since we need to have an effective medical system that provides care, I will now consult with experts on how we, on the one hand, do not stop the economy. [...] We need the economy to work. We need people to go to work and earn money. We need to find a balance, a kind of agreement between all of us, that all of us, our loved ones, could be provided with medical care," he said.
Some 244,734 cases of COVID-19 were confirmed in Ukraine as of October 8, including 5,397 new cases in the past 24 hours.
op