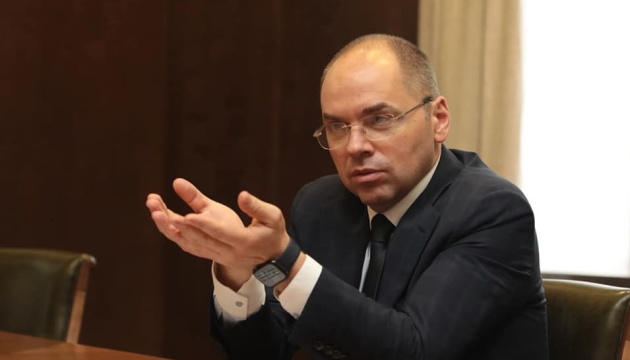 Ukrainian Health Ministry to include Bioven in COVID-19 treatment protocol
The Ukrainian Health Ministry will include the Ukrainian-made drug Bioven in the national COVID-19 treatment protocol and will finance its purchase, Health Minister Maksym Stepanov has said.
"We have completed clinical trials. There are relevant reports. Immunoglobulins have shown themselves well. The drug Bioven is a drug of Ukrainian origin that is used in our country. A respective working group dealing with the protocols will be gathered. [...] Yesterday, in a preliminary conversation with them, they said they planned to include this drug in the treatment protocol. As it is expensive, we have found a source from which we will finance and purchase this drug so that it was delivered to our hospitals," Stepanov said at a briefing on Wednesday, October 7.
He added that the drug Remdesivir, which has shown good results in the treatment of patients with COVID-19 abroad, is to be delivered to Ukraine.
Some 239,337 cases of COVID-19 were recorded in Ukraine as of October 7. A record 4,753 new coronavirus cases have been registered in Ukraine in the past 24 hours.
op