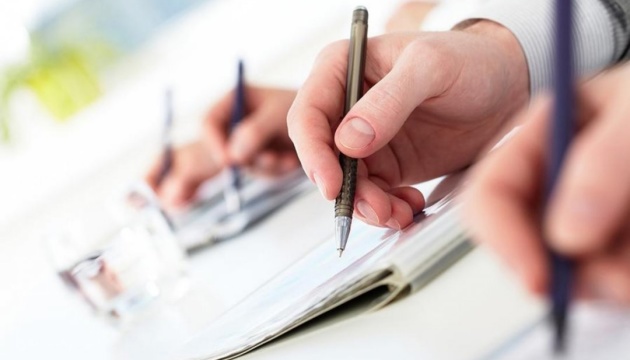 Four parties could enter Ukrainian parliament
Four parties could enter the Verkhovna Rada if the elections to the Ukrainian parliament were held next Sunday, according to a survey conducted by the Kyiv-based Social Monitoring Center.
The head of the center, Olha Balakireva, presented the results of the survey at a press conference on Tuesday, October 6.
According to the poll, 25.9% of respondents would vote for Servant of the People, 22% for Opposition Platform - For Life, 14.2% for European Solidarity, and 9.5% for Batkivshchyna (Fatherland).
Some 4.3% of respondents would cast their votes for the Strength and Honor party, and 4.1% would support Oleh Liashko's Radical Party.
The poll showed that only 1.6% of respondents would support the Voice party.
The survey was conducted on September 20-29. A total of 3,014 respondents were interviewed. The poll's margin of error does not exceed 1.9%.
op