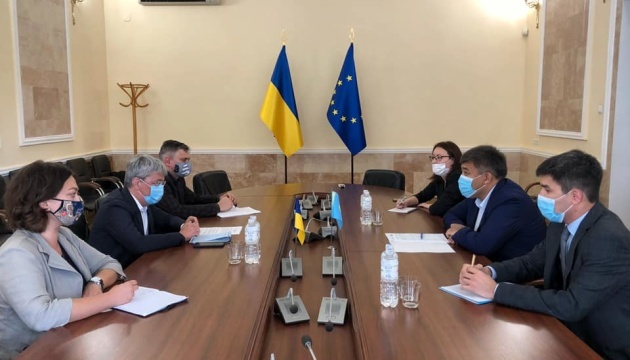 Tkachenko, Kazakh ambassador discuss cooperation in culture and tourism
Minister of Culture and Information Policy of Ukraine Oleksandr Tkachenko and Ambassador of the Republic of Kazakhstan to Ukraine Darkhan Kaletaev discussed cooperation in the field of culture and tourism.
"Among the requests voiced by the delegation are the renewal of the Kazakh hall at the Taras Shevchenko Museum in Kaniv, the possibility of a tour of the Astana Ballet Theater in Ukraine in October-November 2020, issues of cooperation between the Assembly of People of Kazakhstan (AKP) and the Ministry of Culture and Information Policy of Ukraine," Tkachenko wrote on his Facebook page.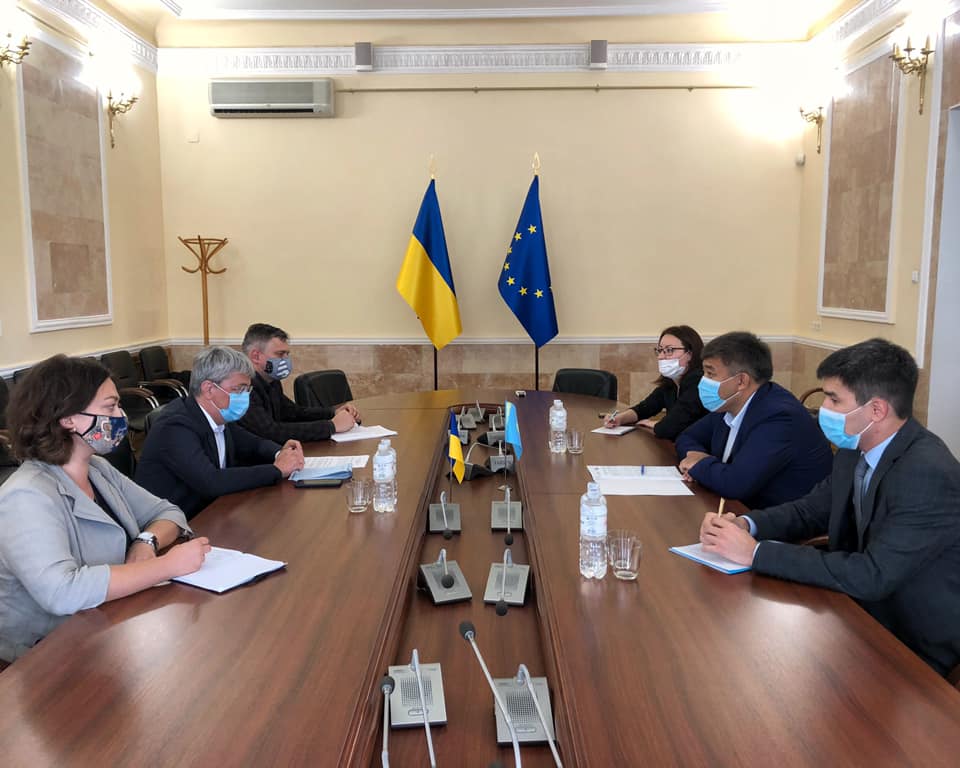 He noted that he had told the interlocutors about the results of the ministry's work over the past four months.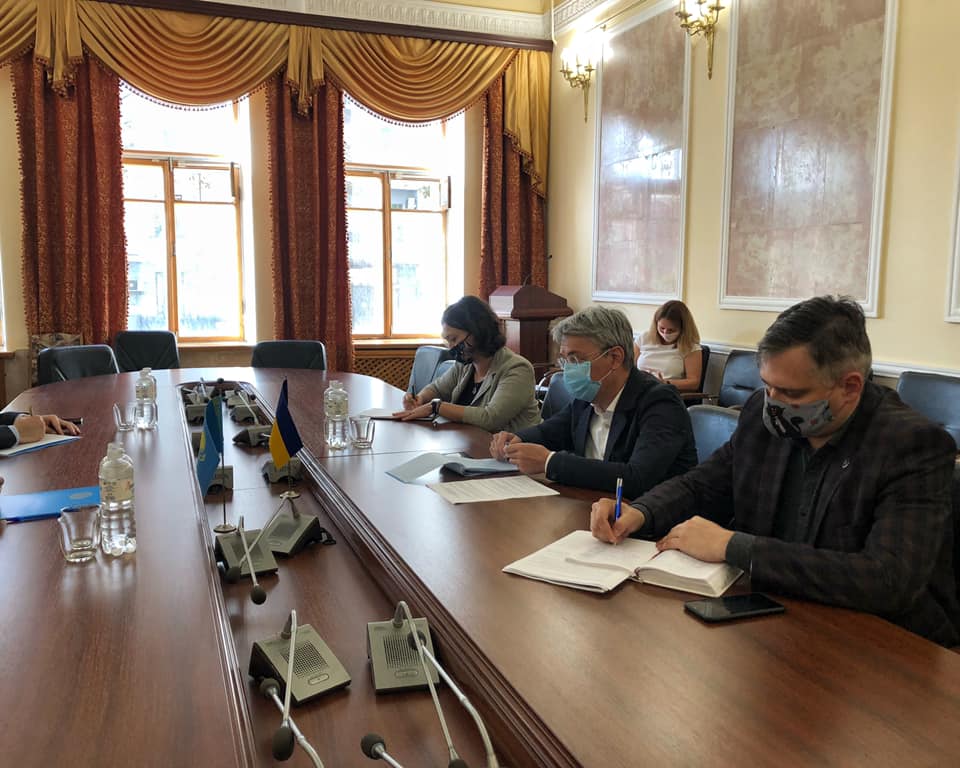 "We agreed that we will develop tourism cooperation. Kazakhstan is interested in flight on the Astana-Lviv route. We will look for options for launching the flight, because this is the best way to attract Kazakhs to the tourism routes of Ukraine," the minister said.
Photo credit: Oleksandr Tkachenko's Facebook page
ish