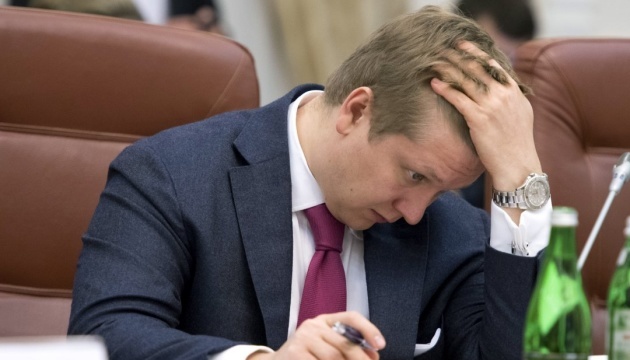 Naftogaz CEO tests positive for coronavirus
Naftogaz CEO Andriy Kobolyev has said that he tested positive for COVID-19 after a business trip.
He wrote this on his Facebook page, according to Ukrinform.
"Yesterday I arrived by plane after a business trip, passed the test, and did not show up anywhere. I received a positive result an hour ago. I warned everyone I was in contact with," he said.
Kobolyev said that while he stays in self-isolation, first deputy CEO Serhiy Pereloma would serve as the head of the company.
Kobolyev said he intended to work remotely.
"I will hold all meetings and interviews virtually. That's not something new as Naftogaz's management and employees have been working remotely since March, and I've repeatedly talked about the advantages of this format," he said.
Ukraine recorded a spike in new cases of coronavirus in the past 24 hours. On October 1, 4,633 people tested positive for COVID-19, 68 patients died, and 2,148 recovered. A record 801 patients in Ukraine were hospitalized.
op