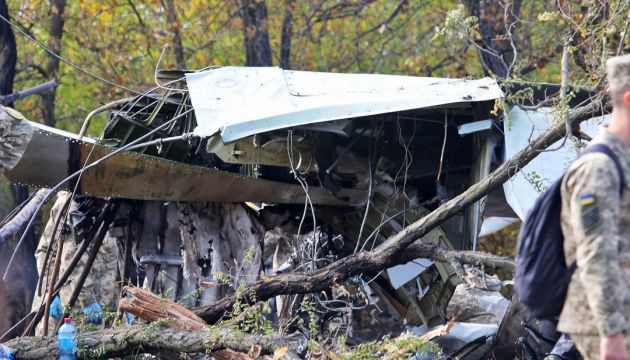 Families of An-26 plane crash victims to receive UAH 1.5M each
Families of those killed in the An-26 plane crash in Kharkiv region will receive UAH 1.5 million of aid each.
Deputy Defense Minister Ihor Starobinsky said this at an extraordinary meeting of the Cabinet of Ministers of Ukraine on Saturday, September 26, an Ukrinform correspondent reports.
"The defense minister has made a decision to pay a one-time financial assistance to family members of the killed servicemen. The amount of payment is 750 living wages, which is UAH 1.576 million for each," he said.
The official added that payments will be made by the Ministry of Defense.
On Friday evening, September 25, a Ukrainian Air Force military transport aircraft, An-26, crashed in Chuhuiv, Kharkiv region. The plane with cadets of the Kharkiv National Air Force University on board was conducting a training flight before it crashed at about 20:50 local time.
There were 27 people on board of the crashed An-26: seven crew members and 20 military cadets.
Twenty-five people died on the spot and one died from burns incompatible with life in the hospital. Another one is being treated.
A criminal proceeding has been opened for violation of the rules of flights and preparation for them, which entailed a catastrophe and grave consequences (Article 416 of the Criminal Code of Ukraine).
A state commission, headed by Deputy Prime Minister Oleh Urusky, has been created to investigate the causes of the An-26 plane crash.
ish