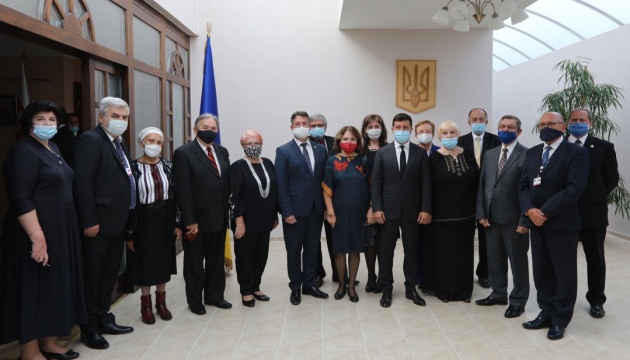 Zelensky presents state awards to representatives of Ukrainian community in Slovakia
President Volodymyr Zelensky has presented state awards to representatives of the Ukrainian community in Slovakia for their contribution to preserving Ukraine's national identity abroad.
The award ceremony took place during Zelensky's meeting with the Ukrainian community in Bratislava on Thursday, September 24, the presidential press service said.
"Noting the contribution of the Ukrainian community of Slovakia to preserving Ukrainian national identity outside their homeland, the president presented state awards. In particular, the Order of Princess Olga, the third grade, was awarded to singer, producer, radio host Evelina Hvat, and the Honored Artist title was conferred on art director and conductor of the Karpaty choir Levko Dovhovych for many years of dedicated work to promote Ukrainian culture in Slovakia," the report reads.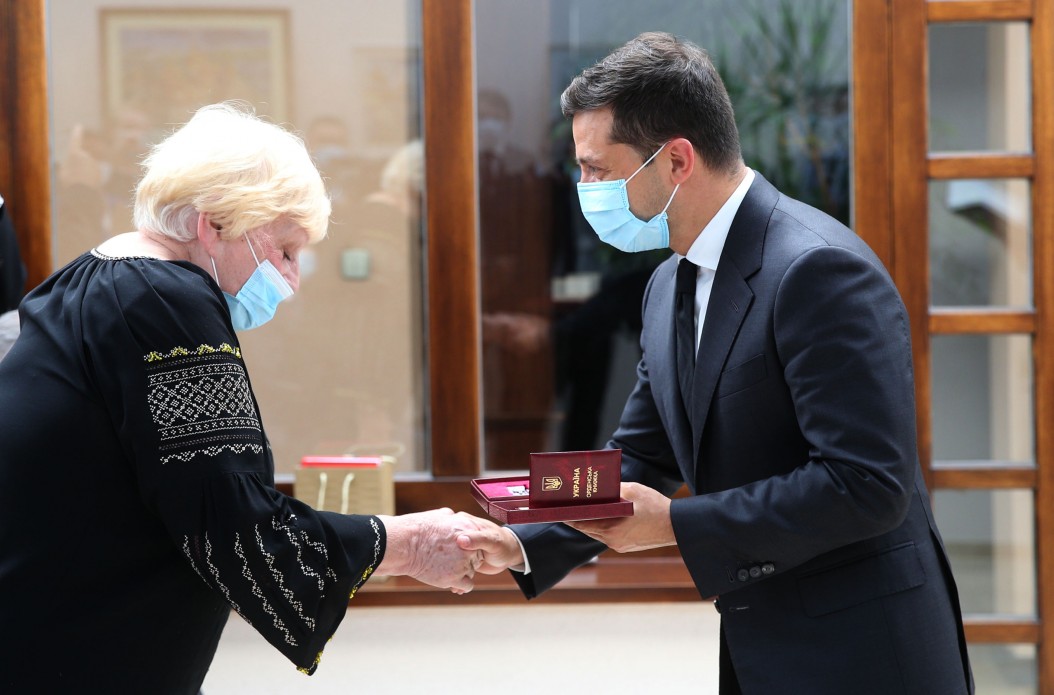 Zelensky that Ukrainians who preserve and spread Ukrainian culture, history and heritage abroad are also heroes.
"It is an honor for me to be here and to present awards to respectable Ukrainians who are, remain and will be great Ukrainians because they are making a significant contribution to the existence of our history, culture, heritage, and language in the Slovak Republic," he said.
According to him, the activities of the Ukrainian community in Slovakia contributed to building current warm and friendly relations between the two countries, and this attitude to Ukraine is felt during the president's current official visit to Slovakia and meetings with President Zuzana Caputova and other officials.
Zelensky said that today, during all the talks, he raised the important issue of preserving Ukrainian schools in Slovakia as their number has sharply decreased.
"We have agreed that the schools will be preserved. Some parliamentarians of the Slovak Republic said that they would do everything to preserve our culture, history and restore a certain number of Ukrainian schools," he added.
op