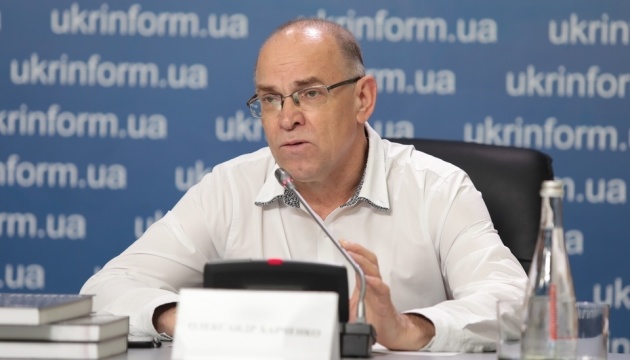 Ukrinform director: Corona crisis has significantly increased responsibility of media
The coronavirus pandemic has not become the biggest challenge to the media, but has significantly increased their responsibility for the accuracy of information and adherence to journalistic standards, according to Ukrinform Director General Oleksandr Kharchenko.
He stated this in his speech at the opening of the conference of the European Alliance of News Agencies, which was to take place in Kyiv, but, due to the pandemic, is held virtually for the first time in 64 years of the organization's existence.
"Coronavirus, as a sensitive impulse, brings us to the responsibility of news agencies for the accuracy of information in the broadest sense of the word. Here I would put it this way: our agencies should become a red light to the spread of panic and fake news stories and a long green light in order to always, under any circumstances, provide the most complete and reliable information about everything that worries society," Kharchenko said.
According to him, the responsibility for every piece of information, comment, public speech about coronavirus has multiplied. "In some cases, a person's health and life may depend on adherence to journalistic principles. We must be very sensitive and meticulous to every word, frame and photo that relates to this painful topic," Kharchenko said.
He recalled that one year ago, the rapid development of social networks was considered the most painful threat to the media. "COVID-19 is not the worst test of the media sphere in the past 10-15 years. A huge restructuring of our professional workshop began after the crisis of 2008 and due to the development of social media platforms. It is not COVID-19 that led to the closure of numerous publishing houses and ceased the publication of print media," Kharchenko said.
At the same time, the pandemic itself, no matter how paradoxical it may sound, did not deal a significant blow to the media, but rather the opposite. As is known, all sorts of cataclysms, conflicts, wars only increase interest in information, he added.
According to Kharchenko, coronavirus should teach everyone, including news agencies, how to be prepared for new crises, completely unknown to them.
The European Alliance of News Agencies includes more than 30 leading news agencies from European countries. Ukrinform represents Ukraine in the Alliance.
op