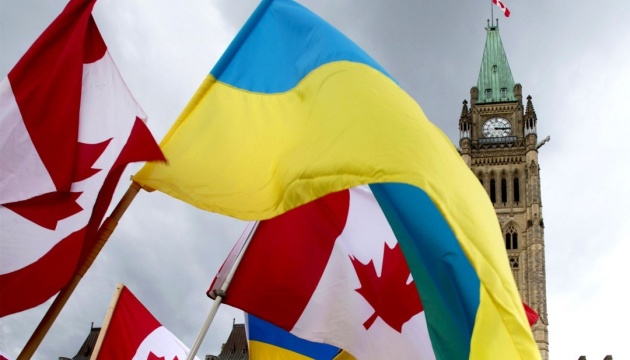 Ukrainian Canadians condemn Russia's persecution of Crimean Tatars
The Ukrainian Canadian Congress (UCC) resolutely condemns an illegal ruling by the Southern Military Regional Court of the Russian Federation of September 16 to convict seven Ukrainian citizens in the case of the so-called second Bakhchisarai group Hizb ut-Tahrir.
National President of the UCC Alexandra Chyczij said this in a statement posted on the UCC's website.
"The draconian sentences handed down today by the Russian 'court' against these political prisoners are an affront to justice and internationally recognized human rights. Canada and the rest of the civilized world must react strongly to the systemic campaign of terror undertaken by the Russian occupying regime against Crimean Tatars and anyone else who opposes Russia's occupation of Crimea," Chyczij said.
The UCC added that it "resolutely condemns Russia's escalating, systematic persecution of the Crimean Tatar People."
"The UCC calls on Canada and the international community to respond strongly and swiftly to Russia's violations of basic human rights and implement sanctions against the Russian officials responsible," the organization said.
The UCC said that the Russian "investigators," "prosecutors," and "judges" and officials responsible for their illegal detention are publicly known.
"The UCC calls on the Government of Canada to use Magnitsky legislation more robustly, in the way it was intended, to hold Russian officials to account for their human rights abuses against Ukrainian prisoners being detained illegally in Russia, and to sanction the perpetrators of religious and cultural persecution against Crimean Tatars," the statement reads.
In October 2017, Russian security forces arrested six residents of Bakhchisarai. These are Timur Ibragimov, Marlen Asanov, Memet Belyalov, Seyran Saliyev, Server Zekiryayev, and Ernes Ametov.
On May 21, 2018, in Crimea, they also detained the coordinator of the Crimean Solidarity movement, Server Mustafayev, and a resident of the village of Dolynne, Bakhchisarai district, Edem Smailov. Russian FSB officers accused them all of participating in the Hizb ut-Tahrir organization banned in Russia.
On November 15, 2019, the Southern Military Regional Court in Rostov-on-Don, Russia, began to consider the case on the merits. On September 16, the court sentenced all defendants to long prison terms.
op