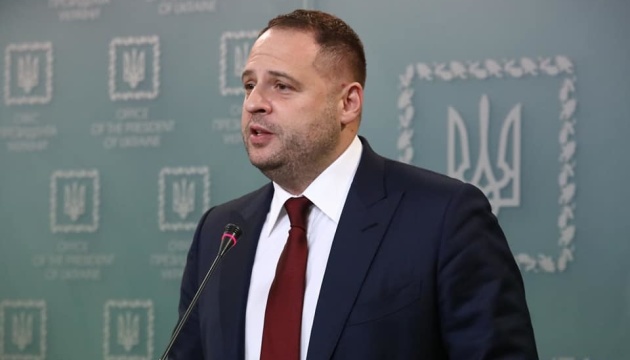 President's Office discloses details of new detainee exchange
The return of Ukrainians from the captivity of the Kremlin is among the priority tasks of President Volodymyr Zelensky. A detainee exchange in the "100 for 100" format is being discussed.
Head of the Office of the President of Ukraine Andriy Yermak said this in an interview with the Segodnya online news site.
He noted that the Red Cross mission will be first sent to the uncontrolled territory of Donbas. When a journalist asked him whether this is the first step towards the detainee exchange, Yermak answered in the affirmative.
"We are constantly working on this, because we have a clear task from the President. The return of detainees is our priority. We expect that at the next meetings, which will be held in the coming week, the issue of the next exchange of detainees and specific dates for its holding will be discussed. To date, there are about 100 people in the lists from each side," Yermak said.
He also added that the September 11 negotiations in the Normandy format at the level of political advisers in Berlin showed that Ukraine has the unconditional support from its Western partners.
As reported, on September 7, 2019, Ukraine and Russia held a mutual exchange of detainees. Eleven Ukrainians illegally convicted in Russia and 24 sailors detained near the Kerch Strait in late November 2018 returned home.
ish