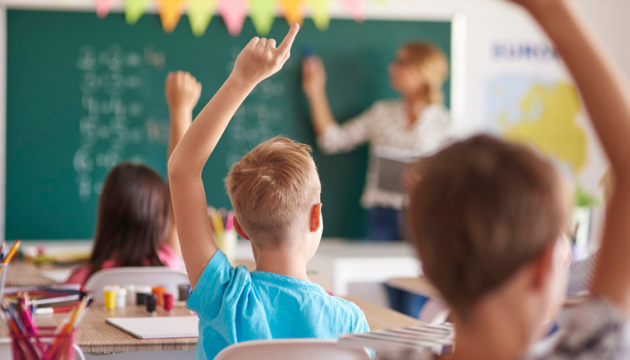 Over 70% of Ukrainians want all classes to be held in schools
More than 70% of Ukrainians believe that education in schools should be traditional, and only 5% are in favor of distance learning, according to a survey conducted by the Rating sociological group.
"Some 72% believe that this year's schooling should be conducted according to the traditional system (with school attendance), 19% support a mixed form (traditional and distance education), only 5% support completely distance learning," the statement reads.
There are a relatively greater number of those who support innovative approaches to children's education among young respondents (18-29 years) and residents of cities.
According to the survey, 86% of those whose children attended school this year during quarantine said they had access to online learning, and 14% said they did not. The main obstacles to distance learning were the lack of the Internet (33%), poor organization by the school (15%) and the lack of a computer, tablet or mobile phone (14%). Some 47% of respondents whose children studied online used Viber, 28% - Zoom, 13% - Skype, and 11% - TV lessons or Google Classroom. Some 61% said that classes with children were held regularly, 18% said that they were both regular and irregular, and only 10% said that lessons were mostly irregular.
At the same time, 74% of respondents believe that the situation with spring lockdown has negatively affected the success of children's education in schools. Some 66% have similar expectations for this year's education.
The survey was taken on September 1-5. A total of 2,500 respondents aged 18 and older were interviewed in all regions of Ukraine, except for the temporarily occupied territories of Crimea and Donbas. The poll's margin of error does not exceed 2%.
op