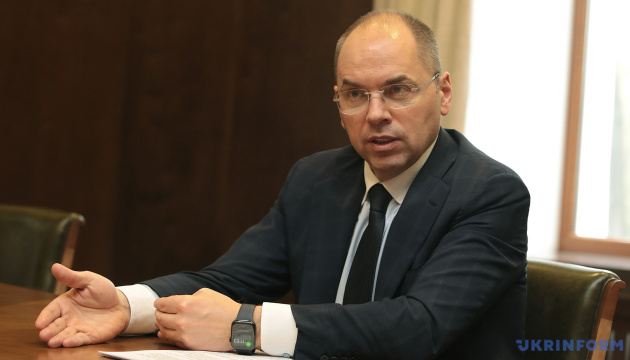 Coronavirus fatality rate in Ukraine decreases to 2.1% - Health Ministry
The fatality rate of COVID-19 in Ukraine is one of the lowest in the world, Health Minister Maksym Stepanov has stated.
"As to the fatality rate, it is the lowest in the world. We can be proud of our doctors and our actions that lead to such indicators," Stepanov said at a briefing, an Ukrinform correspondent reported.
He noted that the coronavirus fatality rate is more than 9% in France, more than 11% in the UK, about 4% in Germany, and about 3% in the USA.
According to Stepanov, more than 90% of people that died of the coronavirus in Ukraine were over 50 years old, and about 80% of them had pre-existing condition.
The health minister has added that the coronavirus fatality rate in Ukraine has decreased by 30% since the start of April. It totaled 3% in early April, while now it is 2.1%. In particular, the decline was due to the actions taken in the country to combat the spread of COVID-19.
As of September 10, Ukraine reported 145,612 laboratory-confirmed COVID-19 cases, including 2,582 new cases recorded in the course of the previous day.
iy