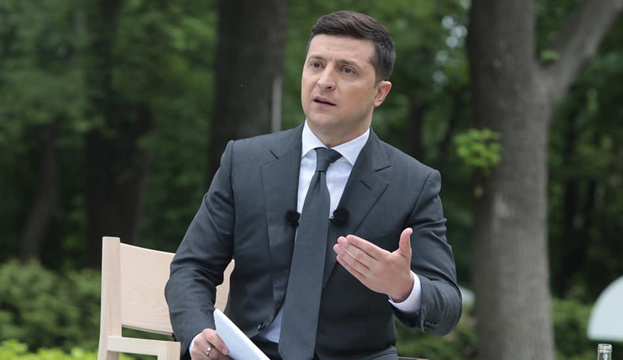 Zelensky comments on last year's return of prisoners: Ukraine does not leave its people
President Volodymyr Zelensky has assured that Ukraine is fighting to ensure that each of its citizens returns home.
He wrote about this on his Facebook page on the occasion of the anniversary of a prisoner exchange.
"A year ago, our captured sailors and political prisoners returned home. The whole country was fighting for them. We were waiting for them all over the country. And we all were crying with happiness when they returned," the head of state said.
He stressed that everyone then felt incredibly strong. "After all, only a strong country fights for each of its citizens and brings him home," Zelensky said.
According to him, the same thing happened during the following exchanges, returns and evacuations. "It was, is and always will be. Because Ukraine does not abandon its people!" the President stressed.
As reported, on September 7, 2019, Ukraine and Russia held a mutual exchange of detainees. Eleven Ukrainians illegally convicted in Russia and 24 sailors detained near the Kerch Strait in late November 2018 returned home.
ish