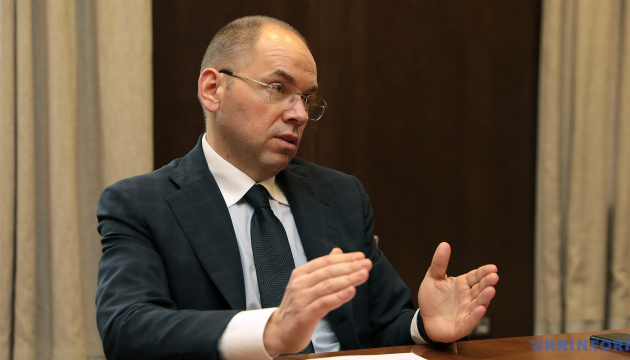 Ukraine allocates funds for purchase of remdesivir to treat COVID-19 patients
The Ukrainian government has allocated funds for the centralized purchase of remdesivir, an antiviral drug used in the treatment of patients with COVID-19, Health Minister Maksym Stepanov has said.
"At a government meeting, a resolution was passed to allocate funds for remdesivir, a drug that is not currently registered in Ukraine, but the law allows us to import and purchase it. As soon as we reach an agreement with the manufacturer, we will immediately submit a draft resolution," Stepanov said at a briefing on Thursday, September 3.
He noted that remdesivir had been included in the COVID-19 national treatment protocol and was showing good results in the treatment of severe symptoms of the disease. At the same time, the minister did not specify the amount of funds allocated by the government.
Stepanov added that this drug is widely used in the United States.
Ukraine recorded 2,430 new daily cases of coronavirus on September 2, bringing the total to 128,228.
op