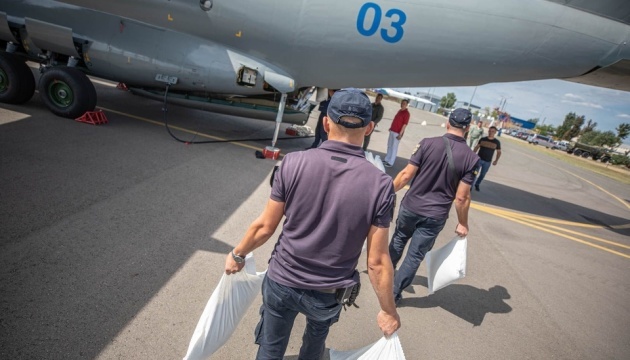 Ukraine sends five tonnes of humanitarian aid to Lebanon
Ukraine has sent about five tonnes of humanitarian assistance to the victims of the explosion in Beirut.
National Guard officers and rescuers will accompany the cargo of medicines and food, the Ukrainian Interior Ministry's press service reported.
"A terrible disaster happened in Beirut - an explosion at the port claimed the lives of 220 citizens. More than 100 people went missing, over 1,000 were injured. The capital suffered enormous destruction. Therefore, at the request of the Lebanese Embassy in Ukraine, by decree of the President, it was decided to provide humanitarian aid. On Monday, the Cabinet of Ministers of Ukraine allocated funds from the reserve fund for the purchase of medicines, medical goods and wheat flour," First Deputy Interior Minister Serhiy Yarovy said.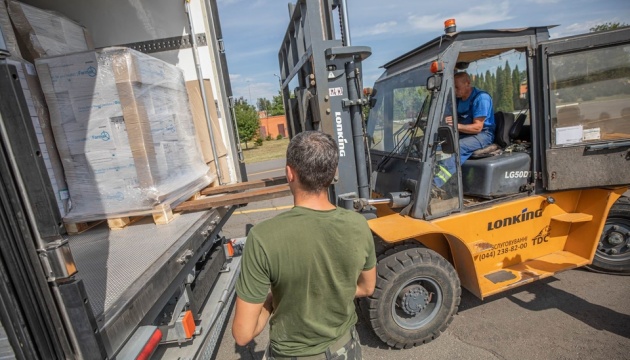 According to Head of the State Emergency Service of Ukraine Mykola Chechotkin, UAH 8.450 million was allocated from the state budget's reserve fund. The cargo weight is five tonnes. "I would like to express my words of support to the Lebanese people. I wish them to cope with this situation as soon as possible," he said.
Ukrainian Ambassador to Lebanon Ihor Ostash noted that more than 4,000 Ukrainian families live in Lebanon. More than 20 families were injured in the explosion. They all are waiting for help and support.
In turn, Lebanese Ambassador to Ukraine Ali Daher thanked the Ukrainian side for its support, assistance and solidarity with the people of Lebanon.
As reported, on August 4, 220 people (including 1 citizen of Ukraine) were killed and over 6,000 were injured in powerful explosion that rocked the Lebanese capital. The massive blast was caused by the detonation of 2,750 tonnes of ammonium nitrate stored unsafely at the port for years. The explosion damaged buildings in a radius of several kilometers in Beirut, leaving more than 300,000 people homeless or living in homes with no windows or doors.
ish