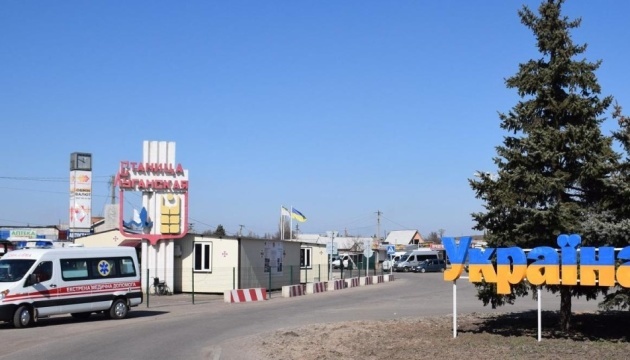 Mobile COVID-19 testing site opens near checkpoint in Stanytsia Luhanska
Pharmbiotest, a medical research center from Rubizhne, has placed a mobile COVID-19 testing site for residents of temporarily occupied territories near the checkpoint in Stanytsia Luhanska, Ukraine's Luhansk region, the press service of the Luhansk regional civil-military administration has reported.
"The opening of a mobile site is the first step towards high-quality and fast service for the population of the Luhansk region. A respective company is registered in the electronic system of the Public Health Center of Ukraine, which, in turn, helps remove the client from the register in the database of the Dii Vdoma program after negative [test] results are included in the database," the report reads.
After removal from the register, the client is allowed to not self-isolate for two weeks. A test for COVID-19 takes up to 48 hours.
The abolition of mandatory polymerase chain reaction (PCR) testing for COVID-19 for persons crossing the checkpoint from non-government-controlled areas from August 1 does not affect the placement of the testing site.
There is a demand, and this placement remains relevant for people who plan to go abroad (the results of the test are translated into a foreign language) and for those who just want to be tested for the virus, the report said.
op