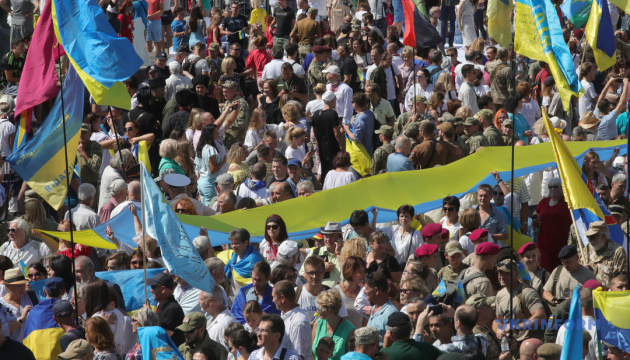 March of Ukraine's Defenders to be held on Independence Day
On Independence Day, August 24, the March of Defenders of Ukraine will take place in Kyiv.
Dmytro Shatrovsky, chairman of the All-Ukrainian Non-Governmental Organization "Veteran Brotherhood", said this at a press conference on Monday.
The march participants, like last year, will walk from Shevchenko Park near the Taras Shevchenko National University to Maidan Nezalezhnosti (Independence Square).
The March of Defenders on Independence Day will take place not only in Kyiv, but also in other cities of the country. The police will be on duty at the event.
It will be the second march in the history of Ukraine organized by Ukrainian veterans and volunteers.
The organizers added that the event will be held without the involvement of political parties.
The march participants are urged to comply with quarantine measures, namely social distancing and mask regime.
ish