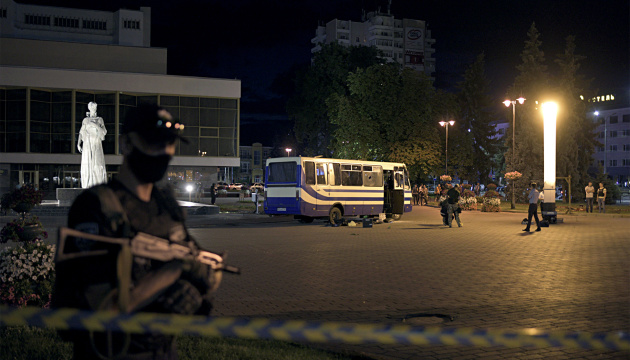 U.S. embassy welcomes successful release of hostages in Lutsk
The U.S. Embassy in Ukraine has welcomed the safe release of the hostages taken in Lutsk on July 21, according to a statement posted on the embassy's Twitter account.
"We join the people of Ukraine in celebrating the safe release of the hostages detained in Lutsk yesterday, and commend Ukrainian authorities' success in securing their release," the tweet reads.
A gunman seized a bus with 13 passengers in Lutsk early on July 21. The hostage-taker is Maksym Kryvosh, who has already been convicted twice and spent ten years in jail for serious crimes.
The hostages were released and the terrorist was detained at about 22:00 on July 21.
op