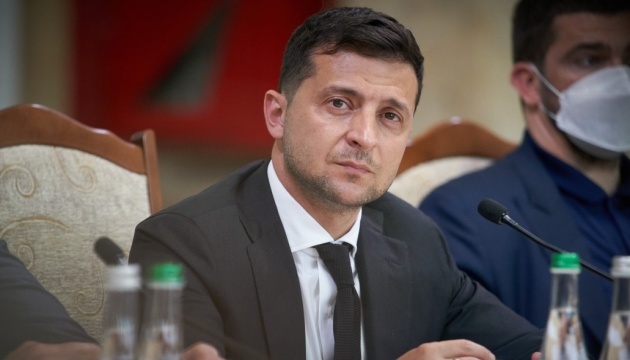 Concept of Chernivtsi region's tourism development presented to Zelensky
During a working trip to Chernivtsi region, President of Ukraine Volodymyr Zelensky got acquainted with the concept of developing the region's tourism industry as part of the #TravelUkraine presidential initiative.
"The initiative of the President of Ukraine to revive domestic tourism is extremely relevant, not only because of quarantine restrictions, impossibility or complications of foreign tourism due to the pandemic, but primarily because domestic tourism is an effective tool to unite the Ukrainian people," Head of the Chernivtsi Regional State Administration Serhiy Osachuk said during the head of state's meeting with local entrepreneurs.
According to him, the development strategy for the Chernivtsi region for the period up to 2027 recognises that the tourism industry will be an important factor. In his presentation, Osachuk spoke about the main tourist "magnets" of the region, including Yuriy Fedkovych Chernivtsi National University, Chernivtsi City Center, Khotyn Fortress, Dniester Canyon and Bukovynian Carpathians, as well as museums and gastronomic tourism.
In turn, the President announced that the National Program, named "Great Construction", will be expanded next year and will include cultural facilities.
Zelensky stressed that the authorities will support places that are emblematic of Ukraine's cultural heritage.
During the meeting, the head of state also tasked the government with studying the issue of constructing a direct railway service between the Kyiv and Chernivtsi regions.
As reported, on July 8, President Volodymyr Zelensky was on a working trip to the Chernivtsi region.
ish