Petro Lakyda, director of the Institute of Forestry and Landscape-Park Management
Asking why we cut woods is like asking why we reap wheat
03.07.2020 16:10
This summer, the word "forest" has been probably the only one (except for an "epidemic") that was used with anxiety and evoked sad associations.
Recently, the woods were on fire in Polissia. Now Ukraine's western regions are flooded, as they say, due to uncontrolled deforestation. Every natural disaster is a conversation between nature and man. What does nature want to tell us this summer?
We will discuss this issue with Petro Lakyda, the director of the Education and Research Institute of Forestry and Landscape-Park Management at the National University of Life and Environmental Sciences of Ukraine.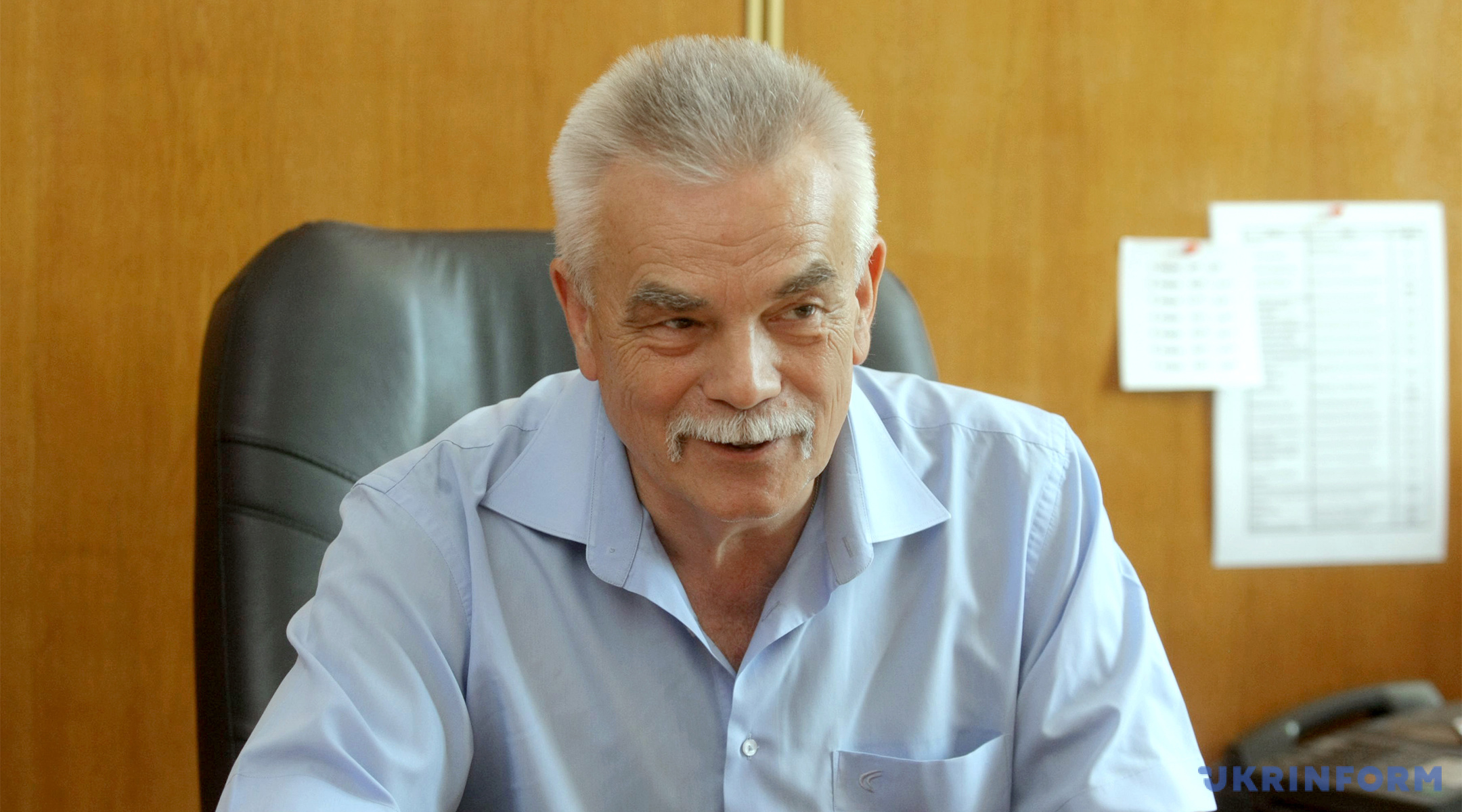 THE WHOLE CIVILIZED WORLD IMPLEMENTES A STATISTICAL FOREST INVENTORY
- Petro Ivanovych, the president signed a law that introduces the concept of forest inventory. If such inventories are carried out, will we find any unpleasant details, and what are they?
- Let's start with what inventory is. In order to manage forestry so that it is both profitable, environmentally stable, and socially secure, we need to know what we are managing. Today, the Ukrainian state does not know how much forest it has, what its productivity, what volumes can be reasonably cut.
The entire civilized world carries out a statistical inventory of forests, using satellites, ground research, aircraft and drones as auxiliary tools.
Unfortunately, we have not had such research since 1996. We had one in 2011, and we refer to that data, which accounted for approximately 80 percent of forest. Therefore, an inventory is essential.
Ukraine has done a lot on inventory. There are two pilot projects, there are trained specialists. May God grant this law be implemented.
- In Japan, at the beginning of the 18th century, during the Tokugawa Shogunate, all trees were counted, certified and divided into valuable and non-valuable species. How is our forest statistics collected? It is possible, for example, with the help of a drone to calculate how many oaks, larch, yew groves we have?
- The question "how many trees do we have" is not correct. In the forest, no one ever counts them. At least no one counts every tree.
Although it is possible in private forests. Both in the United States and in EU countries, there are private forest owners who have small forest plots, and they have their own valuation methods. It can be done.
In Ukraine, forests managed by the State Forestry Agency are clearly divided into quarters. A quarter is divided into sections. There are sections with birch, oak and so on. In addition to statistical inventory, there is forest management. Once every 10 years, an expedition with cartographic documents and satellites works there. Actually, they assess the state of the forest at the moment and write a project for organizing forestry activity for another 10 years. Therefore, I can't say that Ukraine has a poor statistics. Another question is that we have many forest users, and this complicates the process.
- Recently, Ukraine has been at the center of a scandal, the essence of which is that the world's largest furniture retailer IKEA produces furniture from our beech illegally imported and sells it to us. How to combine business needs for valuable wood with forestry development? On the one hand, it is upsetting to be a carrier of corrupt practices, and on the other hand, how to find out if this is fake or not?
- There is a serious market struggle. IKEA is a huge, powerful manufacturer of cheap furniture, and not just furniture. We have a big problem with our legislation. There is the so-called law of silence (the period when wood cutting is prohibited), but there are gaps in its interpretation. Yesterday I read the report of this international organization (the British environmental organization Earthsight), and I do not think that such a large industrial giant, which invests enormously in ecology, social programs, will neglect its image for the sake of illegal wood. Perhaps there are some violations; I'm not a guarantor of order. But I think the problem is in our legislation when beech forests were cut down during the silence season, and this, according to our law, is illegal logging. But I do not believe that someone could come without documents, cut down the forest and sell it to IKEA – this is impossible because they very seriously monitor the supply chain from forest to a plant or a consumer and spend a lot of money on this. I can't guarantee the legitimacy of actions of all foresters, all managers (in a corrupt country there cannot be only one branch that is not corrupt), but it would be wrong to assume that domestic corruption is rooted in forestry and its managers.
- And how to combine business interest with environmental one?
- Those who manage the forest industry should develop such legislation that we have a resource and that we do not lose the environmental component, as well as the social component so that people do not block logging roads. The state should regulate all this, starting with the Verkhovna Rada with its laws and ending with the Cabinet of Ministers and the State Forestry Agency, which is instructed to manage more than 70 percent of the forests.
- In Davos, people wanted to plant 1 trillion trees as part of the fight against climate change. We picked up the idea that we supposedly plant 1 million trees in one day. Firstly, is it worth doing it in one day, is that right? Secondly, is it easy to plant 1 million trees?
- One million trees is a political action, a slogan that needs to be supported in every way. Trees should be planted; it's not up for discussion. Is it possible to plant a million trees simultaneously? Today it is very difficult, but it needs to be done. In a day or a few days or weeks: I do not want to criticize either intention or idea. Between the second half of March and mid-April, when the growing season begins, trees should be planted. This is a short period - and it is not easy to do. Foresters also adapt to this.
In Europe, foresters plant containerized tree seedlings, and they can be planted all year round.
Lana Samokhvalova, Kyiv
Photo credit: Yevhen Kotenko