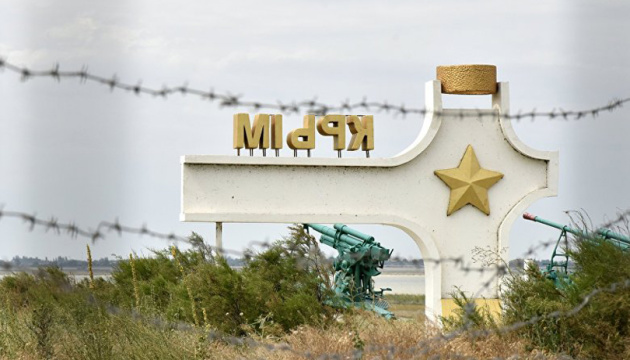 Eight Crimean providers completely block 30 Ukrainian news sites
The situation with the blocking of news sites in Russia-occupied Crimea has worsened compared to March this year.
The occupying authorities completely blocked at least four more websites of major Ukrainian media outlets, according to monitoring conducted by the Crimean Human Rights Group (CHRG) in June 2020.
"In Crimea, eight providers in seven settlements are completely blocking 30 Ukrainian news sites and two social networking sites… In addition, at least four Ukrainian news sites from these providers are only partially available," the statement said.
According to the report, as of the end of June, these providers do not provide access to at least 30 sites that operate freely in the territory controlled by Ukraine: Censor.net, QHA, Radio Hayat, Sled.net, Information Resistance, UAinfo, Channel 5, Blackseanews, Focus, Glavcom, Glavnoe, Hromadske Radio, the Center for Journalistic Investigations, Levy Bereg, Podrobnosti, Strichka, ToneTo, TSN, Depo, Obozrevatel, Ukrayinska Pravda, RBC Ukraine, Ukrinform, Dzerkalo Tyzhnia, as well as social networking sites LinkedIn and Telegram, the websites of the Mejlis of the Crimean Tatar People, JW.org, the Ministry for Reintegration of Temporarily Occupied Territories of Ukraine, and the website of the Hizb ut-Tahrir organization.
"These actions of the Russian Federation significantly limit the access of Crimean residents to the information of independent Ukrainian online media and FM radio stations. Amid the COVID-19 pandemic, such a policy by Russia in Crimea only complicates the situation, depriving people of access to alternative information about the pandemic situation in Ukraine and the world, on which the lives and health of these people may depend," human rights activists said.
The Crimean Human Rights Group said that the monitors had checked the availability of sites using the networks of eight different providers in seven settlements: BelNet (Belogorsk), SevStar (Sevastopol), Mechta (Simferopol), Bospor-Telekom (Kerch), YaltaNet (Yalta), SkyLine (Krasnoperekopsk district), Gigabayt (Bakhchysarai), KerchNET (Kerch).
The Crimean Human Rights Group called on the OSCE and other international organizations to increase pressure on Russia to end the blockade of independent media in Crimea.
op