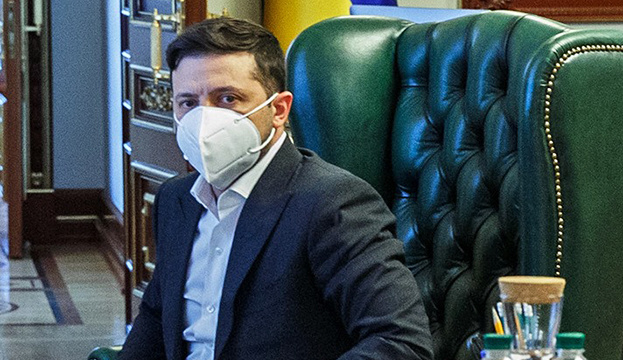 Zelensky on dynamics of coronavirus: Medicine must be ready for anything
Given the current incidence of COVID-19, Ukraine's health care system must be ready for the second wave of the epidemic, Ukrainian President Volodymyr Zelensky has said.
He said this at a traditional conference call on preventing the spread of coronavirus, the presidential press service reported.
Prior to that, Prime Minister Denys Shmyhal reported that Lviv region was leading by the number of patients with coronavirus for the tenth day. In particular, 143 new cases have been recorded in the region in the past 24 hours, and three people have died.
"In Zakarpattia region, more than 70% of the beds of medical institutions that were being prepared for the first wave of the epidemic are occupied by patients. With such dynamics, it is necessary to prepare for the second wave. I still hope that we will be able to avoid the worst-case scenario. But medicine must be ready for anything," Zelensky said.
It was stated at the meeting that the government was preparing hospitals for the second wave of the epidemic. Now there are beds for almost 30,000 patients, ventilators are used a little, and there is a sufficient number of them.
The Cabinet of Ministers also stressed that they were not going to resume the operation of children's camps yet.
The president was also briefed on the situation in Prykarpattia (Ciscarpathia) and on international assistance to victims. In particular, the first plane with a humanitarian cargo for flood victims - boats, pumps, special suits - arrived from Italy.
As of early June 30, Ukraine recorded 44,334 cases of COVID-19 cases, including 1,159 deaths and 19,115 recoveries. Some 706 new cases have been registered in the past 24 hours.
Fourteen regions of Ukraine and the city of Kyiv do not meet all the necessary criteria for easing anti-epidemic measures.
op