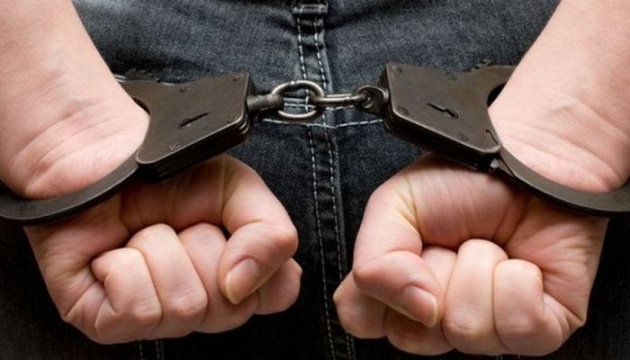 'DPR' militants detain Ukrainian patriot for third time
Militants of the so-called "Donetsk People's Republic" have detained twice-captured Ukrainian patriot Hryhoriy Sinchenko who escaped on May 21 from the basement where he was subjected to torture, according to his mother, Tetiana Hulevska.
"A lawyer wrote to me that Hrysha was captured on Monday, June 29, a month and a week after his escape. He had been severely tortured during his captivity. There are traces of burns on Hryhoriy's face in the photo shown on local television by special services. I can only imagine what awaits him now. After all, representatives of the 'Interior Ministry' who came to my mother, who lives in Donetsk, warned that Hryhoriy will never see freedom as well as life," she told Ukrinform by phone.
According to Hulevska, more than a week ago, "DPR" special services arrested her daughter and knocked out from her testimony where her brother could be hiding.
"She was released after Hrysha's detention," Hulevska said.
Sinchenko, 25, was arrested in occupied Donetsk on December 2, 2016. He was accused of guerrilla activity, illegal possession of weapons, blowing up a tower of the Phoenix mobile operator. In December 2017, Sinchenko returned to Ukraine along with 74 prisoners who were then exchanged as part of a prisoner swap.
In October 2019, Sinchenko was again detained by "DPR special services." In May this year, he escaped, but could not get out of Donetsk.
Hulevska suspects that her son was betrayed by those to whom he turned for help.
op