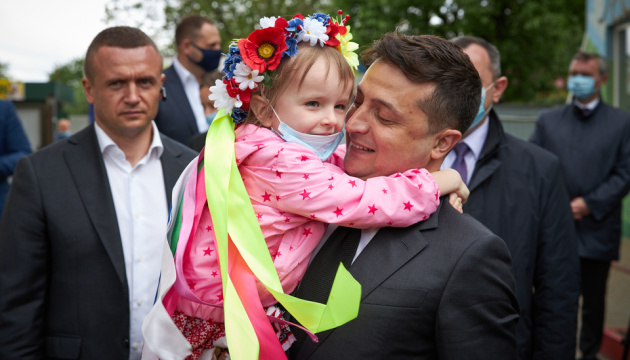 Zelensky visits center for social rehabilitation of children in Kyiv
Ukrainian President Volodymyr Zelensky has congratulated pupils of the Kyiv Regional Center for Social and Psychological Rehabilitation of Children "Father's House" in the village of Sviatopetrivske on World Children's Day, the presidential press service has reported.
"Whoever you become - scientists, military, engineers, teachers - you must always remain kind, honest, tolerant, modern people and, most importantly, happy people," the president said, addressing the children and participants in the center's social projects.
Zelensky also watched a theatrical performance with the participation of the pupils of the institution. According to Roman Korniiko, chairman of the board of NGO Association of Social Projects "Father's House," children's participation in theatrical performances is a type of psychological therapy.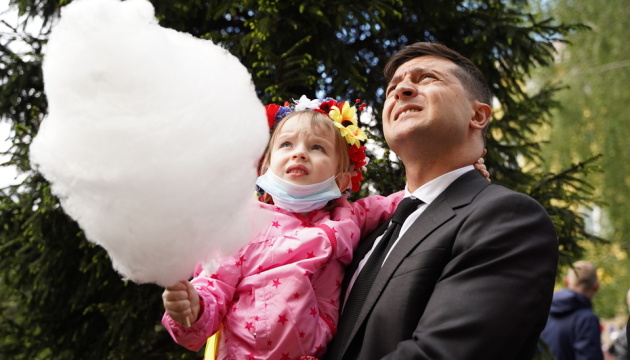 "For them it is theater therapy, an opportunity to find themselves, to realize themselves and serve others. With the help of theater therapy, we try to influence society and shape public opinion," he said.
The head of state also visited the center's youth sports club. One of the club's pupils became a world champion in kickboxing and now trains his students.
In addition, the president visited the Mother and Child Center of the Father's House where victims of domestic violence are undergoing rehabilitation.
Zelensky visited an apartment where children preparing for adoption live. The children showed the head of state their rooms.
The Father's House is currently home to 95 pupils.
op