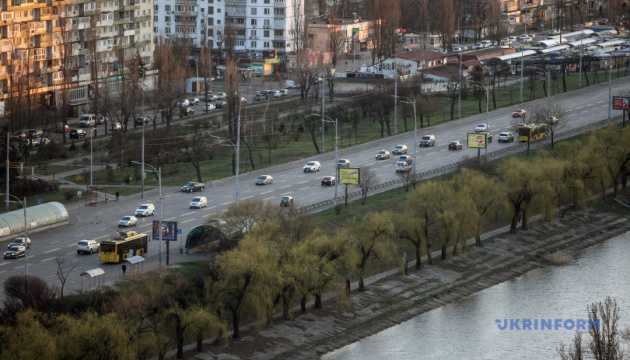 Health Ministry allows Kyiv to move to second stage of quarantine exit plan
The Health Ministry of Ukraine has allowed Kyiv city to move to the second stage of easing quarantine measures.
Health Minister Maksym Stepanov wrote about this on his Facebook page.
"Good news for Kyiv residents. Recently, I received new data on indicators of the regions' willingness to ease quarantine. The incidence rate in the city of Kyiv is 11.7 per 100,000 population with a normal rate of 12. This means that Kyiv can start the second stage of quarantine exit plan," he said.
Further, the matter depends on a decision of the State Commission on Technological and Environmental Safety and Emergencies.
The Cabinet of Ministers on May 20 decided to move to a so-called adaptive lockdown model from May 22 to June 22.
Kyiv Mayor Vitali Klitschko has stated that public transport will begin to operate as usual from May 23, and the Kyiv subway will resume its work on May 25.
Lockdown in Ukraine was introduced on March 12.
As of May 23, 2020, Ukraine had 20,580 laboratory-confirmed COVID-19 cases, including 605 deaths and 6,929 recoveries. Some 432 new cases were recorded in the past 24 hours.
ish