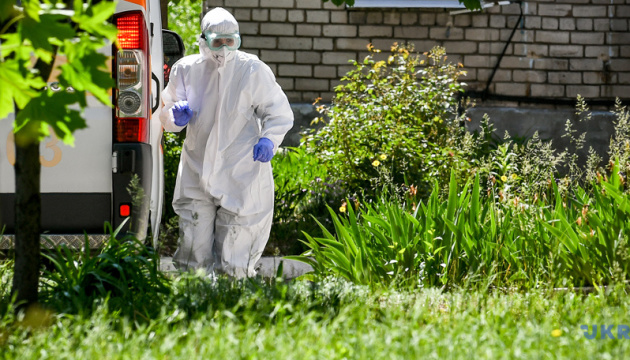 Nearly half of regions in Ukraine not ready to ease coronavirus lockdown
Almost half of the regions in Ukraine are not ready to move to the second stage of coronavirus lockdown relaxations, the Ukrainian Health Ministry has reported.
According to the ministry, the Volyn, Dnipropetrovsk, Donetsk, Zakarpattia, Kyiv, Luhansk, Mykolaiv, Poltava, Rivne, Khmelnytskyi and Chernivtsi regions are not ready to lift the restrictions.
The city of Kyiv cannot ease lockdown restrictions too.
The inability to move to the next stage of lifting lockdown restrictions is due to high incidence (the total number of new COVID-19 cases in the past seven days per 100,000 citizens), high occupancy of beds in hospitals and low coverage of the population by coronavirus testing.
The Cabinet of Ministers on May 20 decided to move to a so-called adaptive lockdown model from May 22 to June 22.
The government resolution provides for the weakening or cessation of anti-epidemic measures in the regions on the basis of decisions made by regional commissions on environmental safety and emergency situations.
Decisions are made taking into account the assessment of the epidemic situation and the presence of three signs in the region at the same time: the incidence should be less than 12 people per 100,000 citizens; bed occupancy in health facilities designated for hospitalization of patients with confirmed COVID-19 cases should be less than 50%; the average number of PCR tests should be more than 12 per 100,000 citizens in the past seven days.
According to the Health Ministry, from June 1, it will be allowed to resume the work of fitness centers (except for group classes of more than ten people), the activities of educational institutions in groups of no more than ten people. Interregional transportation will also be allowed from June 1.
The operation of cafes, indoor restaurants, cultural institutions, as well as hotels and hostels, will be allowed from June 10 in the regions where lockdown was eased.
Flights are to be resumed on June 15.
In addition, it is planned to launch rail passenger traffic from June 1.
Lockdown in Ukraine was introduced on March 12.
As of 0900 on May 22, Ukraine reported 20,148 COVID-19 cases, including 588 deaths and 6,585 recoveries. Some 442 new cases have been recorded in the past 24 hours.
op