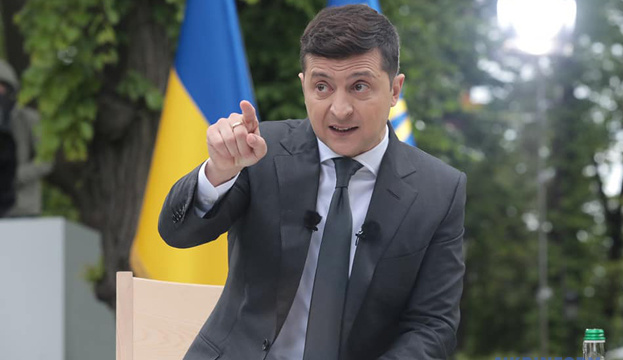 Language issue in Ukraine is far-fetched – president
President Volodymyr Zelensky believes that the language issue in Ukraine is far-fetched.
He stated this during a press conference in Kyiv on May 20, according to an Ukrinform correspondent.
"There is no problem with language in Ukraine," Zelensky said and added that this issue was far-fetched.
According to him, justice is needed by all, both Ukrainian-speaking citizens and national minorities living in Ukraine. "This is our history, and it is complicated. We must protect the rights of each minority group," the president said.
At the same time, he stressed that representatives of national minorities must know the state language. According to him, "it's cool to know the Ukrainian language."
The president reminded that Ukraine has complicated relations with Hungary due to the language issue. However, he expressed hope that this problem would be solved in the near future.
"Mr. Orbán (Prime Minister of Hungary Viktor Orbán) was ready to hold a meeting with me over the past year. I am ready for this fundamental meeting, at which I would like us to sign a memorandum between Ukraine and Hungary. A memorandum on everything: security situation and respect for history," Zelensky said.
ish