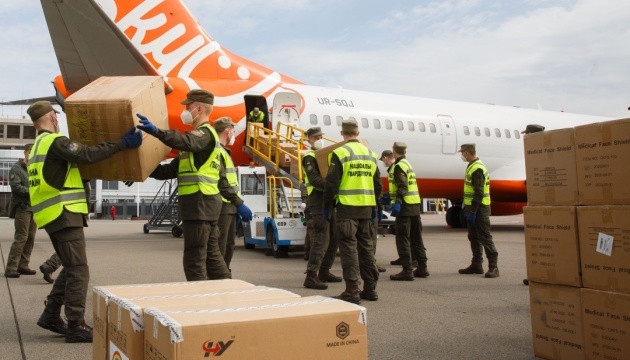 Plane with personal protective means for doctors arrives in Ukraine
A plane from China arrived at Boryspil International Airport delivering 400,000 respirators and 50,000 protective face shields for Ukrainian doctors.
"This is the last flight from the "air bridge" organized by the President's Office to meet the needs of Ukraine in personal protective equipment and medicines. The Ministry of Health will continue to supply everything necessary," the press service of the President's Office informs.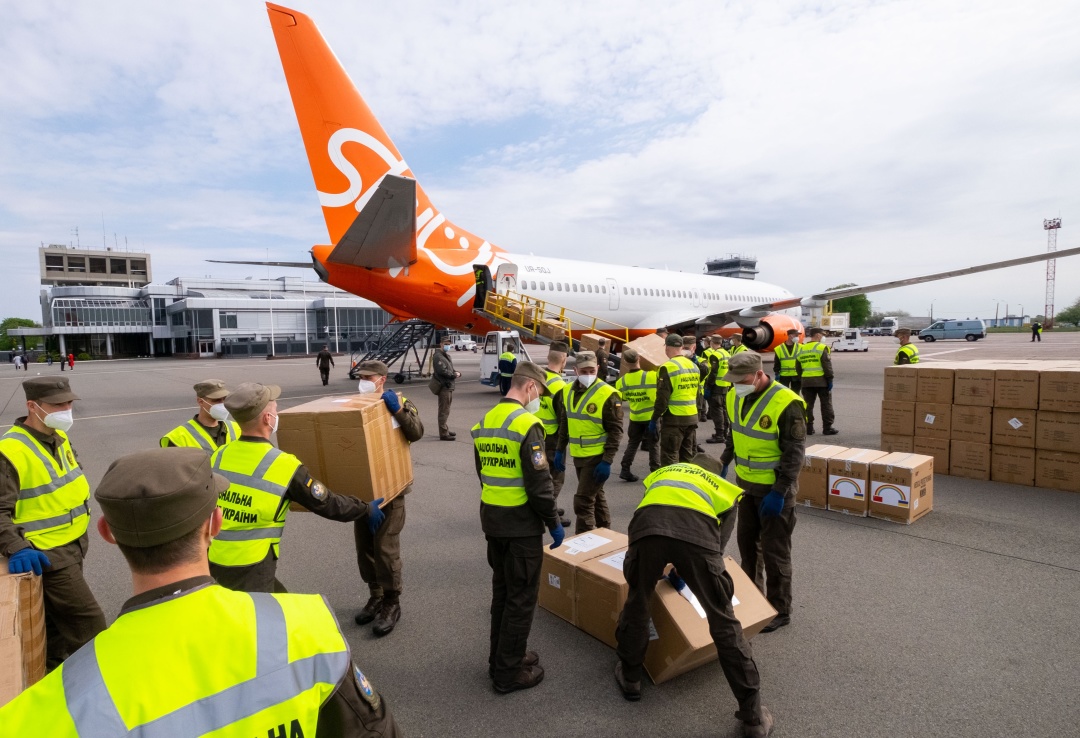 "In total, more than 25 aircrafts were dispatched to bring cargo to Ukraine," Deputy Head of the Office of the President, Secretary of the Coordination Council on Combating the Spread of COVID-19 Kyrylo Tymoshenko said after the board's landing.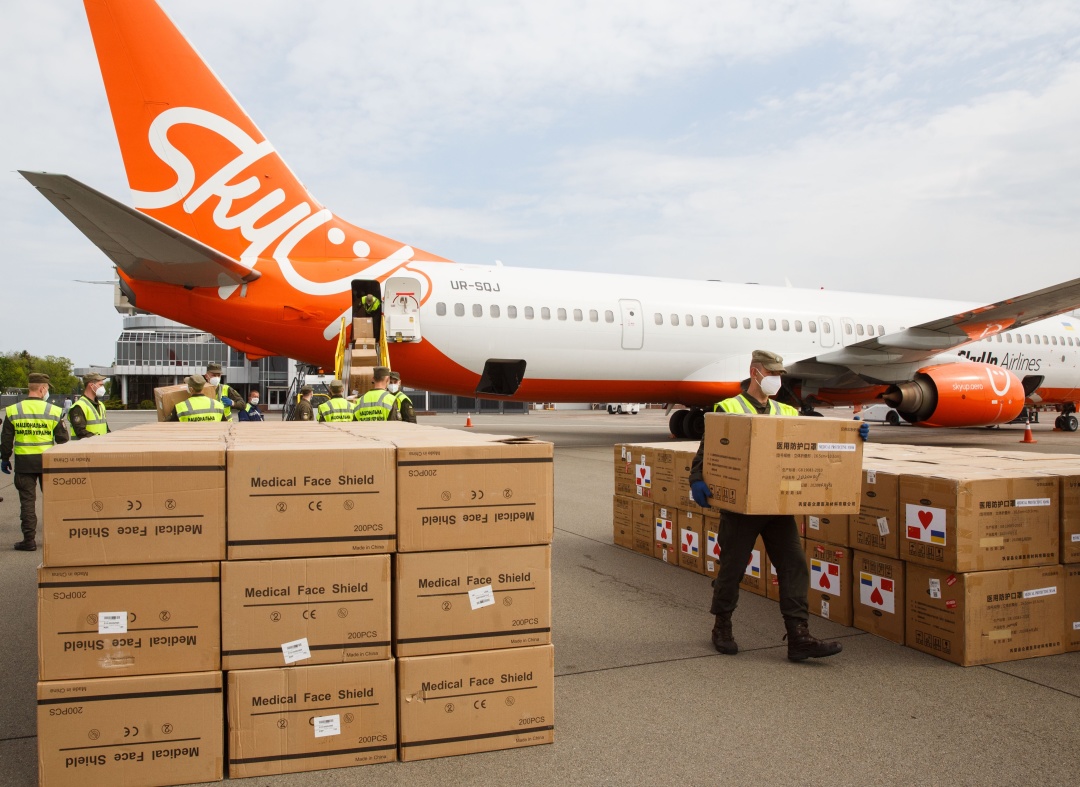 According to Tymoshenko, these are, in particular, the goods purchased by the President's Office at the expense of charity funds.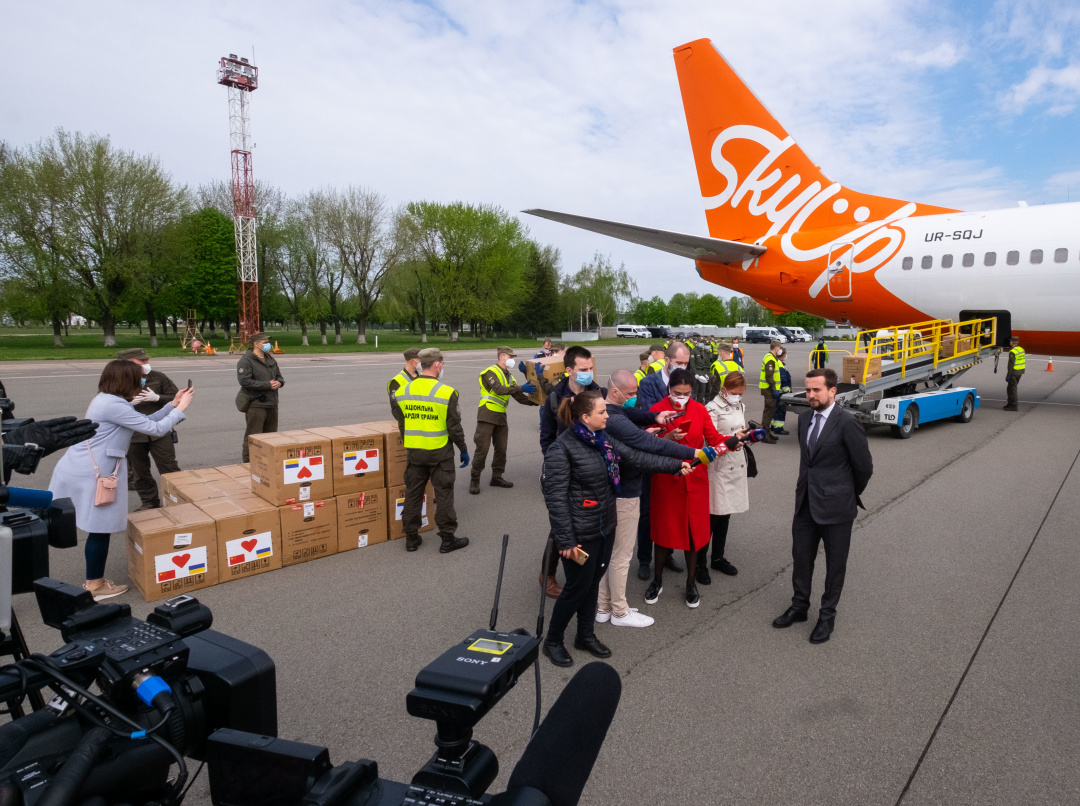 "We have enabled commercial organizations, especially pharmacy chains and retailers, to bring in goods. First of all, these are ordinary masks for the population. It is these planes, flights from China to Ukraine, that are paid for by commercial organizations," Kyrylo Tymoshenko emphasized.
ol