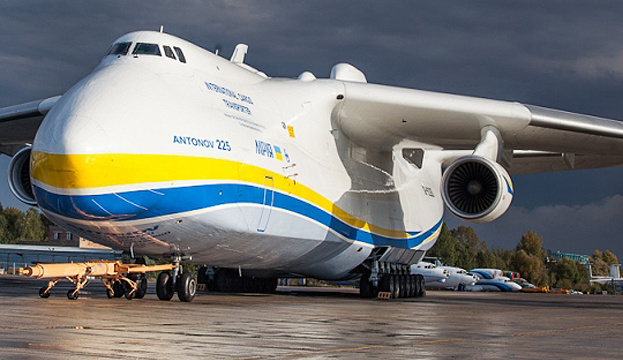 Mriya delivers medical cargo to Ukraine
The An-225 Mriya, the world's biggest transport aircraft, has delivered medical cargo to Ukraine.
The plane's arrival was broadcast live on the Facebook page of the President's Office.
President Volodymyr Zelensky, Head of the President's Office Andriy Yermak, Infrastructure Minister Vladyslav Kryklii, Secretary of the National Security and Defense Council Oleksiy Danilov, and other officials met the aircraft near the runway.
The Mriya has become the sixth Antonov Airlines aircraft involved in the transportation of vital cargoes to combat coronavirus disease (COVID-19). Five An-124-100 Ruslan aircraft perform some of these fights as part of the Strategic Airlift Interim Solution (SALIS) program in the interests of NATO and the EU.
Since the end of March, as of April 14, Antonov Airlines has transported more than 1,400 tonnes of cargo from China to Europe, America and the Middle East.
op